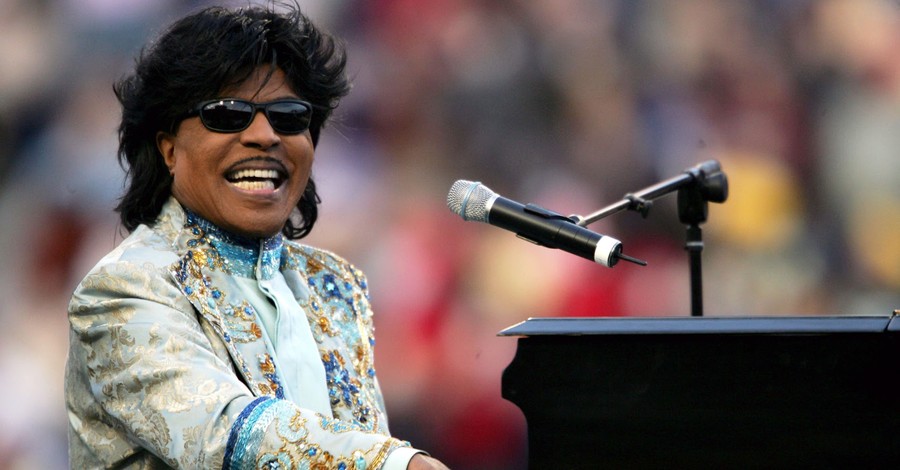 ---
Rock 'n' roll pioneer Richard Wayne Penniman known famously as Little Richard has passed away at 87-years-old.
A statement from his lawyer, Bill Sobel, noted that the Rockstar succumbed to bone cancer. Penniman's son, Danny Jones Penniman confirmed his father's death to Rolling Stone.
Having multiple hits such as "Tutti Frutti," "Long Tall Sally" and "Good Golly Miss Molly," Little Richard would impact generations of musicians, including the Beatles who recorded a cover of his "Long Tall Sally" in 1964.
Penniman's songs would be also covered by the likes of the Everly Brothers, Creedence Clearwater Revival and Elvis Costello, among others.
Widely known for his larger than life persona, Little Richard was also a prominent influence for fellow rock 'n roll icon, Prince.
He was also inducted into the inaugural Rock and Roll Hall of Fame in 1986, along with Elvis Presley, Buddy Holly, Sam Cooke and others.
According to AP News, throughout the course of his career, Little Richard sold more than 30 million records worldwide. He, along with Chuck Berry and Fats Domino also played a prominent role in breaking through the racial injustices in the music industry by bringing what was called "race music" into the mainstream.
Despite his musical success, the singer's personal life was not without controversy.
Little Richard, who was born on December 5th, 1932, in Macon, Georgia, was one of 12 children amongst a religious family. At age 14, he was kicked out of his home due to his sexual orientation. Reportedly, his father at a time regarded him as "half a son."
Richard went through multiple stops and restarts in his musical career due to his lifestyle which at a time included having same-sex relationships and struggling with a dangerous cocaine addiction in the mid-1970s.
In past interviews Penniman had referred to himself as "omnisexual" but would later choose to give his life to Christ, renouncing his lifestyle and musical fame.
In a 2017 interview with Christian based radio and TV station, Three Angels Broadcasting Network, Richard would speak out on his change in lifestyle, CBN News reports.
"When I first came in show business, they wanted you to look like everybody but yourself," he shared.
"And anybody that come into show business, they gonna come at you and say you're gay, you're straight, you're a homosexual or something," he recalled.
"But God, Jesus, made men men, He made women women, and you've got to live the way God wants you live … he can save you," the 84-year-old singer told the Christian network.
Regarding his conversion, Richard said he asked God to save him and the Lord spoke to him saying, "Richard, you're singing 'Tutti Frutti.' You're singing 'Good Golly Miss Molly.' You're singing 'Long Tall Sally.' You're singing 'The Girl Can't Help It' and 'She's Got It' and all of these things."
With that, Penniman recalled asking God, "Can I do this and still be saved?"
God then laid upon his heart the statement, "Richard, no man can serve two masters."
Following his conversion, Penniman retired from touring and performing noting that "in order to see Jesus, you've got to give up something."
He would also go on to turn down millions of dollars for a pitched television series called, "Little Richard," which would have brought him back to the forefront of public consciousness, according to his producer.
"And I said, 'I don't want to be hot in the fire. I don't want to be hot in the flames," he told the producer. "I want to do what God wants me to do."
Despite the tempting offer, the singer stated, "I don't want to sing rock and roll no more. …I want to be holy like Jesus."
"Give everything you've got to Jesus, and oh, you'll feel so much better," he added.
"I want to show the world that I know a man that created everything. I know a man that gave his life that I might have a right to the tree of life."
Photo courtesy: ©Getty Images/Andy Lyons/Staff
---
Milton Quintanilla is a freelance writer and content creator. He is a contributing writer for Christian Headlines and the host of the For Your Soul Podcast, a podcast devoted to sound doctrine and biblical truth. He holds a Masters of Divinity from Alliance Theological Seminary.