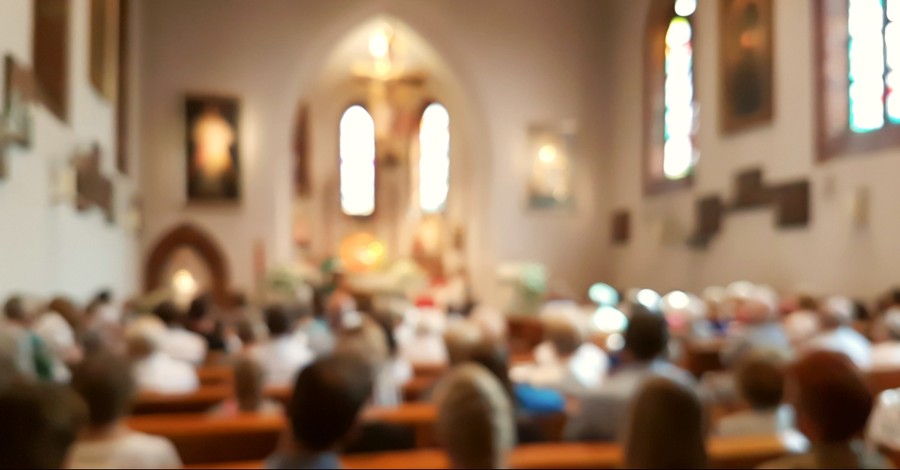 ---
According to a new American Enterprise Institute (AEI) survey, about a third of Americans have stopped attending church since the COVID-19 pandemic and subsequent lockdowns.
The AEI's Survey on American Life conducted the "Faith After the Pandemic: How COVID-19 Changed American Religion" study, which found that the pandemic changed religious Americans' participation in church services.
During the summer of 2020, only 13 percent of Americans reported attending in-person worship services. The number grew by the Spring of 2022 to 27 percent, but the attendance rates were still lower than they were before the pandemic.
In the Spring of 2022, a third of Americans (33 percent) said they never attend religious services. This is an increase from before the pandemic, when 25 percent reported never attending religious services.
According to The Christian Post, adults with a college degree or less, adults younger than 50, Black Protestants, Hispanic Catholics, and White mainline Protestants were among those with the most significant decline in attendance in the past two years.
The most significant increase in church attendance, however, was seen among adults aged 30-49, adults with less than a college degree, and Black Protestants.
"Much of this decline in attendance was due to people completely abstaining from worship," the survey notes.
The study also reported that American adults seldom changed their religious identity during the pandemic.
About 19 percent of adults changed their religious identification during the pandemic. According to the survey, six percent of Americans who reported being religiously unaffiliated before the pandemic came to identify with a religion by the Spring of 2022. Conversely, five percent of religiously affiliated Americans pre-pandemic became unaffiliated by the Spring of 2022.
In a separate study last August, the "State of the Bible: USA 2022" report from the American Bible Society found that 40 percent of Generation Z adults ages 18 and older and 36 percent of churchgoers ages 77 and older attended church "primarily online."
The report also showed that among Gen Z and millennials who professed faith in Jesus Christ, roughly 66 percent did not attend in-person or virtual church services at least once a month.
Photo courtesy: ©iStock/Getty Images Plus/WDnet
---
Milton Quintanilla is a freelance writer and content creator. He is a contributing writer for Christian Headlines and the host of the For Your Soul Podcast, a podcast devoted to sound doctrine and biblical truth. He holds a Masters of Divinity from Alliance Theological Seminary.