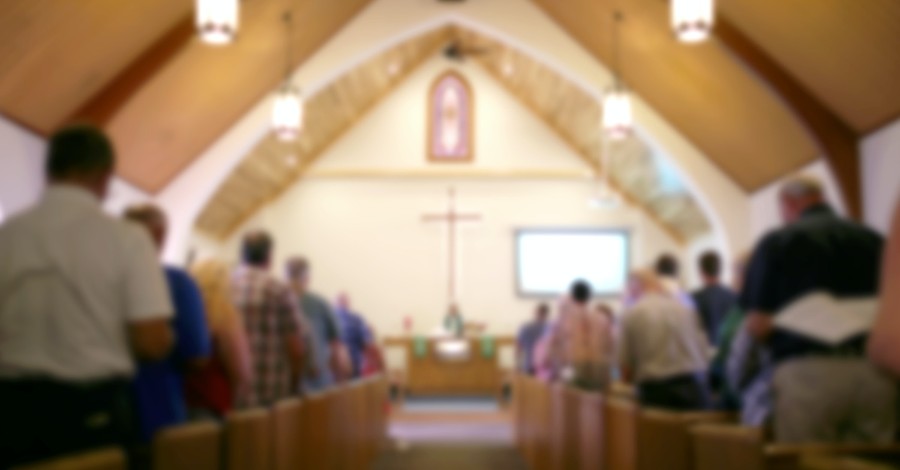 ---
According to the latest survey by the Nashville-based LifeWay Research Center, the majority of Protestant churches in America have held in-person services in September but attendance has not been the same as it was before the COVID-19 pandemic.
The survey, which was released Tuesday, found that 87 percent of Protestant pastors in the U.S. say their church met in person in September, while 13 percent did not.
Additionally, 60 percent of African American Protestant pastors said that their congregations did not physically meet in September.
LifeWay Research also found that 31 percent of mainline pastors are more likely to have physically gathered in September while 7 percent of evangelical pastors did not.
Regarding denominational groups, Methodists (22 percent) and Presbyterian/Reformed (23 percent) are more likely to have not met in person as opposed to Lutherans (12 percent), pastors in the Restorationist movement (10 percent), or Baptists (9 percent).
Scott McConnell, the executive director of the LifeWay Research, explained that while "more and more churches across the U.S. have found ways to meet again, things are not back to normal."
"The impact of regulations, caution and hardships mean more than 1 in 10 churches are still not meeting in person for any type of worship service," he noted. "Churches are living organisms, and when more than a third of their members are missing, they are not whole."
LifeWay, which has been tracking COVID-19's impact on churches since March, found that pastors have had less than 70 percent of the congregation they have had since before the pandemic hit.
One in ten churches (9 percent) noted that their September attendance was less than 30 percent of what it was in February. Meanwhile, 20 percent stated that their attendance was between 30 percent and lower than 50 percent of what it used to be.
Moreover, 34 percent of pastors said that church attendance has reached 50 percent to less than 70 percent of pre-COVID levels while 21 percent of churches had an attendance rate between 70 percent to less than 90 percent.
The survey also found that a small number of pastors have had attendance that was similar to what it was prior to the coronavirus pandemic.
One in 10 pastors (11 percent) said that September's attendance was 90 percent to 100 percent of February's, while 4 percent noted that their churches had more attendees than what it was pre-COVID-19.
Between Sept. 2 to Oct. 1, 2020, 1,007 Protestant Pastors partook in the LifeWay Research Survey using both phone and online interviews.
Photo courtesy: ©Getty Images/Christin Lola
---
Milton Quintanilla is a freelance writer and content creator. He is a contributing writer for Christian Headlines and the host of the For Your Soul Podcast, a podcast devoted to sound doctrine and biblical truth. He holds a Masters of Divinity from Alliance Theological Seminary.