Michael Foust
| ChristianHeadlines.com Contributor
| Friday, September 27, 2019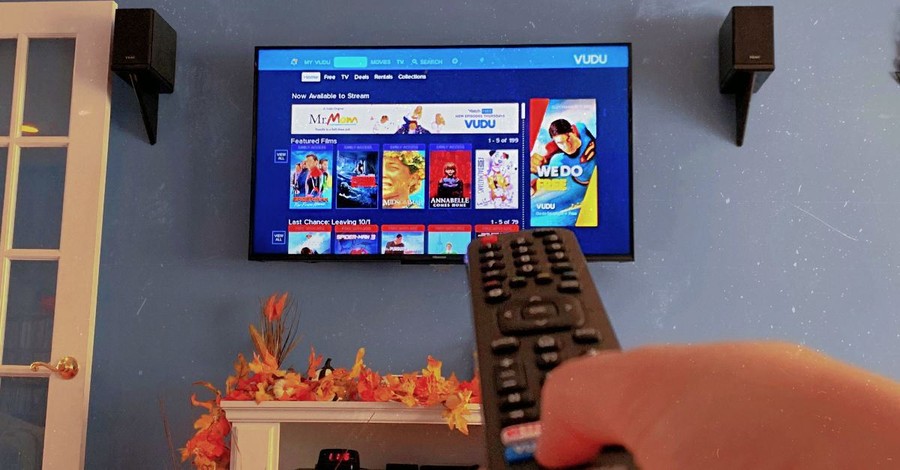 Walmart-owned Vudu began offering filtered streaming movies this month of more than 600 titles, allowing families to watch major films like the Marvel series without the coarse language, sexuality or excessive violence.
The announcement by Vudu came six months after a judge ruled that another streaming company – VidAngel – had violated copyright law. Although VidAngel remains in business, the judge's ruling limits what content it can filter.
The Vudu feature, called Family Play, gives families the option of cutting out sexuality, nudity, violence, language and substance abuse. It is powered by Clearplay, a company that has been offering technology to filter movies for more than a decade.  
Tim Winter, president of the Parents Television Council, said he was "thrilled" by Vudu's announcement. Walmart's involvement, he said, gives the Vudu service staying power.
"Over the past two decades, Disney and some of the other studios have sued about 14 different technology providers, either into bankruptcy or to the brink of bankruptcy, and shut down most of them," Winter told Christian Headlines. "But now Walmart is stepping in. It understands that there is a vast marketplace in America for this type of service. It's going to be tough for the studios to squash Walmart like a bug – as they've been able to successfully do to these startup companies."
Jeremy Verba, vice president and general manager of Vudu, told Variety that Vudu worked with the studios on Family Play.
"They understand we're enabling the customer to make choices – we're not making choices for them," Verba said.
Family Play includes popular movies like Avengers: Endgame, Spider-Man: Far From Home and The Greatest Showman. The Star Wars films, as well as the Harry Potter, DC and Marvel series also are in the system. Family Play also includes animated movies, like Incredibles 2. 
Vudu's new service also incorporates ratings and reviews from Common Sense Media, a website for parents. Additionally, Vudu launched Kids Mode, a section that uses data from Common Sense Media so children only see movie options that are appropriate for their age. 
Winter hopes other streaming platforms begin offering filtered titles. 
"We want this to be the first of many," Winter said.
Although it was ordered this year to pay millions of dollars in damages, VidAngel's service still filters original content from Netflix and Amazon Prime, as well as many major movies. 
For more information, visit WatchVudu.com/FamilyFeatures.
Michael Foust is a freelance writer. Visit his blog, MichaelFoust.com.
Photo courtesy: Kayla Koslosky
---
---