Michael Foust
| ChristianHeadlines.com Contributor
| Monday, April 15, 2019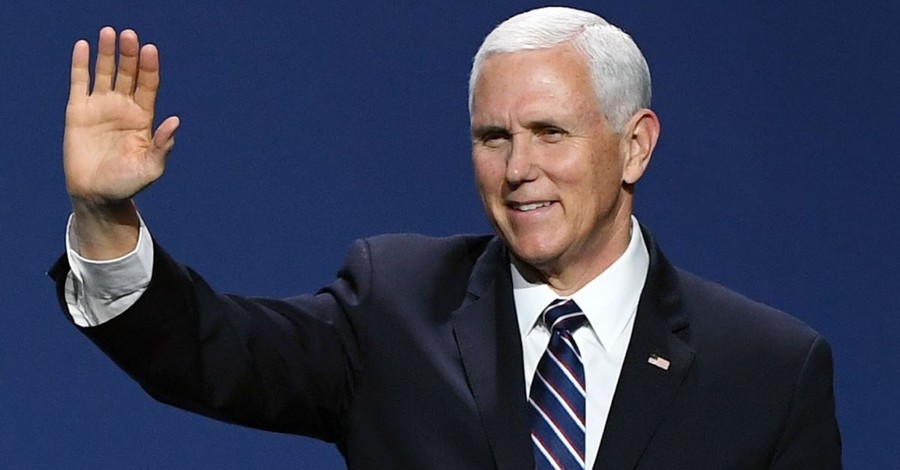 Several thousand alumni, faculty members and supporters of an Indiana private Christian university are urging the school to rescind its speaking invitation to Vice President Mike Pence, saying the Trump administration's policies aren't consistent with Christian ethics.
Taylor University of Upland, Ind., announced Thursday that Pence would speak at its May 18 commencement. The school's president, Paul Lowell Haines, said in a statement Pence has "been a good friend to the University over many years" and is a "Christian brother whose life and values have exemplified what we strive to instill in our graduates." 
Taylor University is a non-denominational private Christian school founded in 1846.
More than 3,300 alumni and supporters of the university have signed a Change.org petition protesting the invitation.
"Inviting Vice President Pence to Taylor University and giving him a coveted platform for his political views makes our alumni, faculty, staff and current students complicit in the Trump-Pence Administration's policies, which we believe are not consistent with the Christian ethic of love we hold dear," the petition reads.
An unidentified tenured professor at Taylor told Salon the invitation "blindsided" people.
"I immediately became angry and cynical," the professor said, "thinking that our dear seniors were being sold out, that the administration was hedging its bets that they could turn graduation into a political statement and, furthermore, a revenue stream – that this move would please people with deep pockets with whom the administration would like to partner – and that that outcome was more desirable to them than whatever the faculty and student body wanted."
Pence has strong Indiana roots. He is a graduate of the state's Hanover University and the Indiana University School of Law. He also is a former congressman and governor. 
"Taylor University is pleased and honored to welcome to our campus and its 2019 Commencement exercises, Vice President Mike Pence," Haines said. "Mr. Pence has been a good friend to the University over many years, and is a Christian brother whose life and values have exemplified what we strive to instill in our graduates. We welcome the Vice President and his wife, Karen Pence, to this 173-year-old premier institution of Christian higher education, and thank them for their love and service for our nation, our state, and our institution."
The announcement of Pence's speaking invitation on the school's Facebook page drew a mixed reaction.
"I am very honored to be a part of the 2019 graduating class of Taylor University and am also very honored to have Vice President Mike Pence speak at my commencement ceremony!" Jenny Miller wrote. "Thank you to all those working hard to ensure a great day!"
Sandy Hoeks Swartzentruber wrote, "As a parent of an incoming freshman, I have to say this is highly disappointing to me. We were assured that a spectrum of political beliefs were represented at Taylor and that students of all political persuasions would feel comfortable."
Taylor is known as a theologically conservative school. Its statement of faith says in part it is "firmly committed to the lordship of Jesus Christ and evangelical Christianity." Its statement on human sexuality labels as immoral "all premarital and extra-marital sexual activity," which it defines as "fornication, adultery, incest, prostitution, homosexual behavior, and all sexual activity involving children."
Michael Foust is a freelance writer. Visit his blog, MichaelFoust.com.
Photo courtesy: Getty Images/Ethan Miller/Staff
---
---