Michael Foust
| ChristianHeadlines.com Contributor
| Tuesday, October 26, 2021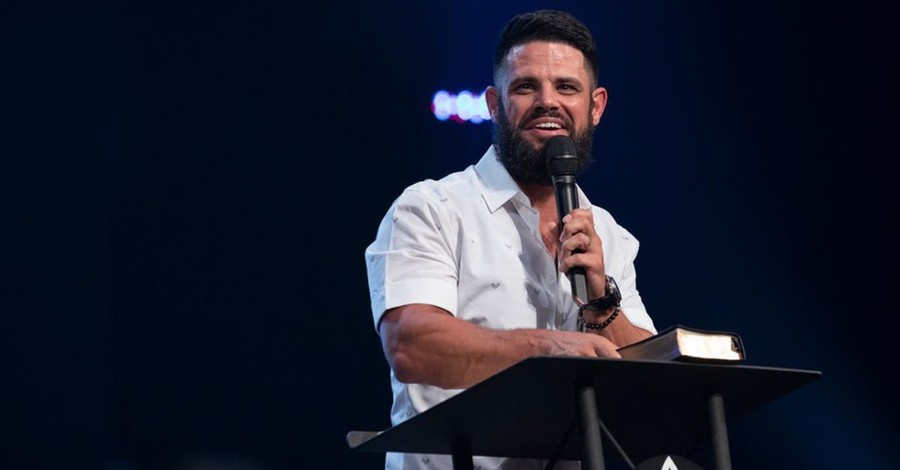 A Facebook post from North Carolina pastor Steven Furtick launched a social media firestorm Monday between those who called it heresy and others who said it needed more context.
Furtick, the lead pastor and founder of Elevation Church in Charlotte, N.C., delivered a sermon Sunday from Luke 5:1-11 about Jesus' calling of Simon Peter as a disciple. The sermon was the basis for a Facebook post that was later deleted, although screen captures are still prevalent.
"Following Jesus doesn't change you into something else, it reveals who you've been all along," the now-deleted post says. "What would it be like to see the you that God sees. …"
ChurchLeaders.com, a popular website for resourcing ministers, noted the controversy and pointed to multiple tweets from critics.
"Fact check: truly following Jesus turns you into nothing less than a 'new creation' (2 Cor. 5:17)," tweeted Owen Strachan, provost and research professor of theology at Grace Bible Theological Seminary. Strachan called Furtick a "wolf and a false teacher."
Furtick's deleted post apparently is a reference to a section of his sermon where he discussed Jesus telling Peter to cast his net into the water. Furtick, during that section of the sermon, was focusing on discipleship.
"And then He turns to Simon, who will later be named Peter. But he's already Peter. But he's still Simon. And the process of discipleship is not God changing you into something else. It's Him revealing who you've been all along," Furtick said in the sermon.
Talking to his congregation, Furtick said, "Jesus sees Peter in every Simon." Jesus changes people, Furtick said.
"The Lord gave me a message today to preach to somebody who feels stuck where you started. Stuck, where you started – stuck in 'Simon.'... 'I'm a sinful man'—you are, but He died for you. So that's what you were. Now you're a saint – a holy saint. You've still got some patterns – that's called the flesh. 'Simon' never leaves – you just have to tell him where to sit."
On Church Leaders' Facebook page, some urged caution on criticizing Furtick.
"I'm not a Furtick apologist by any means, but do we give zero credence to the fact that he pulled the tweet down?" one person asked. "Perhaps he (or his team) recognized that without context, the message could be interpreted in a way that was not intended?"
Another person wrote, "Could it be that he is simply making the point that humans are created in the image of God and are being redeemed and restored to that? If so, that is a message people desperately need to hear. I doubt that he is denying that we are new creations."
Photo courtesy: Jackoo012345/Creative Commons
---
Michael Foust has covered the intersection of faith and news for 20 years. His stories have appeared in Baptist Press, Christianity Today, The Christian Post, the Leaf-Chronicle, the Toronto Star and the Knoxville News-Sentinel.
---
---