Michael Foust
| ChristianHeadlines.com Contributor
| Updated: Oct 20, 2023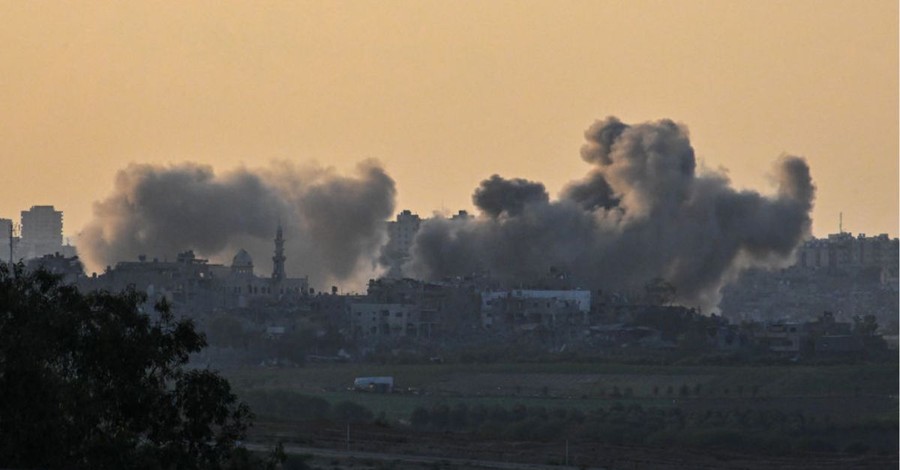 The modern-day war between Israel and Gaza mirrors the events described in Psalm 83, a biblical passage that was written thousands of years ago, says author and Middle East expert Joel Rosenberg.
"Don't tell me the Bible is a dusty old book that isn't relevant," Rosenberg wrote in an editorial at AllIsrael.com, where he serves as editor-in-chief.
Psalm 83 addresses God and describes "enemies" who "lay crafty plans against your people" and "consult together against your treasured ones." In verse 4, the enemies say, "Come, let us wipe them out as a nation; let the name of Israel be remembered no more!"
"Today's headlines are ripped right out of the verses in Psalm 83," Rosenberg, who is Christian, wrote.
Verses 6 through 8 in Psalm 83 tell "exactly where these various enemies of Israel and the Jewish people live," he wrote. The verses list Edom, the Ishmaelites, Moab, the Hagrites, Gebal, Ammon, Amalek, Philistia, Tyre, and Assyria.
"'The tents of Edom and the Ishmaelites' -- that's southern Jordan and Arabia. 'Moab and the Hagrites' -- that's central and north Jordan. 'Gebal and Ammon and Amalek'--– that's Lebanon and Syria and the Sinai peninsula. 'Philistia' – that's the Gaza Strip. 'With the inhabitants of Tyre' – that's more of Lebanon. 'Assyria also has joined with them' – that's Syria, Lebanon, and Iraq," Rosenberg wrote.
The chapter, he added, has modern-day relevance and predicted the current events.
"Right here, in this brief prophetic Psalm 83 -- only 18 verses in English – God is warning us that people who live in these countries will hate Israel and the Jewish people. Why? Because they hate the God of Israel -- the God of the Bible," Rosenberg wrote.
The passage describes the enemies of Israel as wanting to "wipe" Israel out as a nation, he noted.
"That's exactly what Hamas wants," he wrote. "Don't misunderstand me; I don't believe that all Palestinians in Gaza agree with Hamas and want Israel to experience genocide. But clearly, some do. And they will lose. They are attacking the apple of God's eye."
The writer of Psalm 83, Rosenberg wrote, asks God to destroy Israel's enemies "like whirling dust, like chaff before the wind." But the writer also wants God's enemies to repent and turn to Him, Rosenberg said. Verse 16 says, "Fill their faces with shame, that they may seek your name, O LORD."
Psalm 83, he asserted, is a picture of how Christians today should pray for Israel.
"That is a Spirit-led prayer," he wrote. "And it's going to come true. So, please join me in praying for Israel – absolutely -- but also for the Palestinians of Gaza that they might turn away from their hatred and give their lives to Jesus Christ, the King of kings and the Lord of lords."
Photo Courtesy: ©Getty Images/Alexi J. Rosenfeld / Stringer
---
Michael Foust has covered the intersection of faith and news for 20 years. His stories have appeared in Baptist Press, Christianity Today, The Christian Post, the Leaf-Chronicle, the Toronto Star and the Knoxville News-Sentinel.
LISTEN:
The views and opinions expressed in this podcast are those of the speakers and do not necessarily reflect the views or positions of Salem Web Network and Salem Media Group.
WATCH: A Prayer for Israel
---
---