Michael Foust
| ChristianHeadlines.com Contributor
| Tuesday, May 10, 2022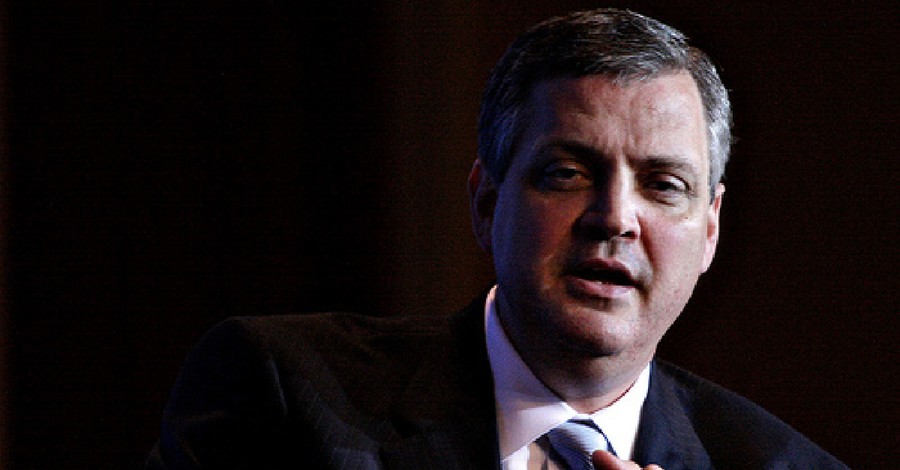 Days after his name was referenced in a White House news conference, theologian Albert Mohler is rejecting claims by the Biden administration that a majority of Americans support its position on abortion.
A White House press briefing last week included a question from a media member quoting Mohler and an answer by Press Secretary Jen Psaki claiming that a Fox News poll showed that "63 percent of Americans want Roe to stand." Mohler's opposition to abortion is "kind of an outlier position" among Americans, Psaki said.
But Mohler says the White House's position on abortion is an outlier. Americans, he said, "do not favor unrestricted access to abortion," which is allowed under Roe and its companion decisions, including Planned Parenthood v. Casey.
Psaki's citation of the Fox News poll was correct, Mohler acknowledged. Yet she failed to mention the poll's other findings, including 54 percent of Americans favoring an abortion ban after 15 weeks and 50 percent backing an abortion ban after six weeks, he said. Just over one-fourth (27 percent) of Americans believe abortion should always be legal, the Fox News poll found.
Thus, Americans favor restrictions on abortion that are forbidden under Roe. Mississippi's 15-week abortion ban is at the core of the Supreme Court's current case on Roe.
"In other words, what the White House press secretary did was simply to take one particular data point out of this poll while ignoring the entire context," Mohler said.
The Fox News poll was conducted in tandem by a Democratic pollster and a Republican pollster.
"The fact is that this poll basically tells us what most polls on the abortion issue have been telling us for a number of decades," Mohler said. "Americans do, at this point, favor some kind of a woman's right to abortion, but they do not favor unrestricted access to abortion. And once they come to understand what Roe v. Wade is, Roe is actually the very policy on abortion that a vast majority of Americans say that they reject."
Mohler, president of Southern Baptist Theological Seminary in Louisville, Ky., said Americans' support for Roe decreases the more they learn about it.
"The moment you begin to describe any technique of abortion, most people are against it," he said. "The moment you begin to describe the unborn child, increasing numbers of Americans oppose abortion."
Of course, Mohler added, "we don't do morality by polling." Still, he said, Americans need to understand what Roe v. Wade allows: abortion through all nine months of a pregnancy.
"There's an enormous job for us to do here," he said. "There's an awful lot of education of our neighbors that needs to be undertaken here. There's a great deal of education that needs to be directed to our own families and to our own children so that they understand what is genuinely at stake here."
Related:
Abortion Supporters Protest Outside of Justices' Homes: 'I'm Not Going to Be Civil'
Pro-Life Buildings Attacked in 2 States, but Pro-Life Leaders Undaunted: 'We Will Not Back Down'

Supreme Court Has Votes to Overturn Roe in Draft Opinion: 'Pray They Stay Strong,' Pro-Lifers Urge
10 Christian Leaders React to Potential Overturning of Roe v. Wade
Photo courtesy: Public Domain/Creative Commons, image cropped and resized.
---
Michael Foust has covered the intersection of faith and news for 20 years. His stories have appeared in Baptist Press, Christianity Today, The Christian Post, the Leaf-Chronicle, the Toronto Star and the Knoxville News-Sentinel.
---
---