Michael Foust
| ChristianHeadlines.com Contributor
| Friday, September 28, 2018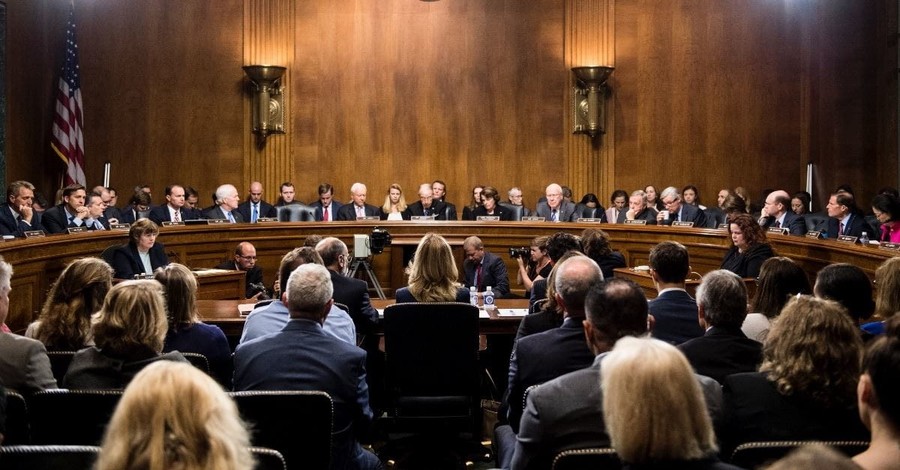 Republican Sen. Jeff Flake voted with his GOP colleagues Friday on the Senate Judiciary Committee to advance the Supreme Court nomination of Brett Kavanaugh but also joined with a bloc of senators from both sides of the aisle in pushing for an FBI investigation of the sexual assault allegations that would be limited to one week. 
Earlier in the day, Flake released a statement saying he would vote to confirm Kavanaugh to the nation's highest court. But in comments during the committee vote, Flake said his support would be contingent on the FBI investigation of the allegations against Kavanaugh by Christine Blasey Ford. Following the committee vote, GOP Sen. Lisa Murkowski (Alaska) said she supported Flake's push for an FBI investigation. Without their support, GOP leaders would be forced to call for an investigation.   
Republicans hold a slim 51-49 seat majority in the chamber and can withstand only one defection, assuming the Democratic caucus sticks together. 
The committee cleared Kavanaugh's nomination on a party-line 11-10 vote. If the FBI investigation takes only one week, a full Senate vote would take place next week.  
Flake spent part of the morning huddled with a handful of Democrats on the committee in a separate room.
He acknowledged that his Democratic colleagues won't support Kavanaugh but hoped they would stop complaining about a rushed vote and a lack of an FBI investigation – two charges that dominated Thursday's hearing with Kavanaugh and his accuser. 
Flake said he was supporting an FBI investigation "in an effort to bring this country together" in hopes that Democrats will "feel better" about the process. 
"This country is being ripped apart here, and we have got to make sure that we do due diligence," he said. 
Flake, who represents Arizona, told committee members, "I think it would be proper to delay the floor vote for up to but not more than one week in order to let the FBI do an investigation, limited in time and scope, to the current allegations that are there. … I will vote to advance the bill to the floor with that understanding."
Democratic Sen. Amy Klobuchar (Minn.) was part of the group of Democrats who had spoken with Flake. Klobuchar said she remained opposed to Kavanaugh but supported an FBI investigation.
"For the good of the Senate and the good of the court, the American people deserve to have the facts followed up on," she said. 
President Trump expressed support for Flake's delay. Trump nominated Kavanaugh to replace retired Justice Anthony Kennedy, who was a swing vote on hot-button social issues such as abortion and gay marriage.  
Michael Foust is a freelance writer. Visit his blog, MichaelFoust.com.
Photo courtesy: Getty Images/Pool
---
---