Michael Foust
| ChristianHeadlines.com Contributor
| Friday, January 8, 2021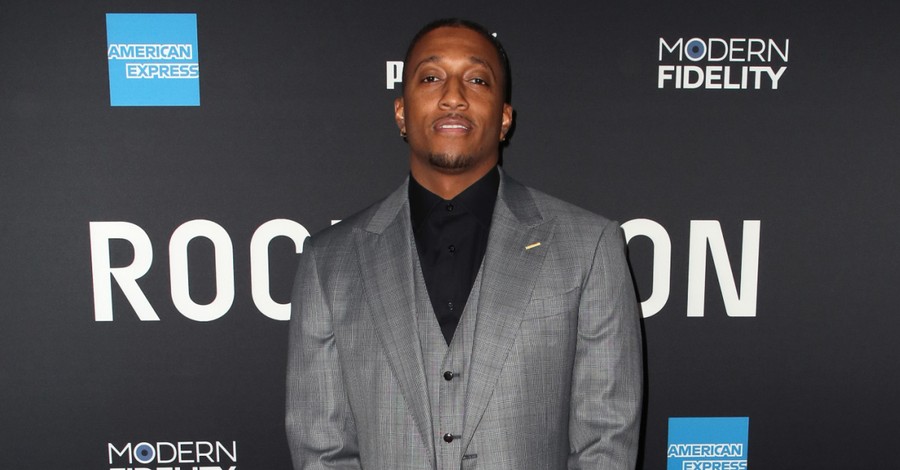 Christian hip-hop artist Lecrae asserted in a new social media post that the "idolization" of government and politics is at the root of multiple problems within the church.
"I believe God is challenging us to not idolize the empire," Lecrae, a two-time Grammy winner, wrote in a post on Instagram.
Lecrae posted the comments the same day a mob stormed the U.S. capitol building in a protest that left at least five dead, including a law enforcement officer. The next day, Lecrae expanded on his thoughts in an 11-minute Instagram video.
Too many Christians, he said, are looking to politics and government as their "provider" and their "hope". Using language from history, he called government and politics the "empire."
"There's nothing wrong with a nation, but when you look to a nation to be your hope, you find yourself with an idol that's never going to live up to the expectations that you need it to live up to," Lecrae said. "You find yourself on the wrong side of eternal history."
Christ's kingdom, he said, "will have a King who will righteously rule." But the earthly "empire is gonna fade away."
"And I think a lot of people are caught up in the empire right now," he said. "And this is not to say you don't get involved in politics, you don't take civic responsibilities. But it is to say that you move with the intention of making sure that the kingdom is represented wherever you go."
Politics, he said, has led too many Christians to abandon Jesus' commandment to love.
"More than anything, y'all have got to learn how to love each other. Y'all are letting the empire divide y'all, when your faith journey is supposed to inform you. Y'all are letting the empire divide y'all and not [allowing] y'all to see each other as brothers and sisters, but [leading] y'all to see each other as 'them' versus 'us.' … Love does have power and you really can push through a lot of the chaos and the craziness that we're seeing right now."
Of the two parties, he said, "Democrats versus Republicans – y'all both Americans. This ain't two different countries. And that's what I think a lot of people are aiming for is for it to be to different countries."
Lecrae referenced Satan's temptation of Jesus.
"Satan came to Christ and said, 'Hey listen. If you bow down and worship me right now, I'll give You all the kingdoms on earth' ... Basically, what he's saying is 'you can rule – you can rule right now and you can bring the type of rulership that you want to bring on Earth right now, if you just bow down and worship Me.' Folks, a lot of y'all are believing that if you bow down and worship your politician or your political party, that you will have the type of rule that only Christ can bring. That's crazy."
He also encouraged people to have friends who have different political perspectives.
"I have some friends who have political views that I don't agree with, but it's all good, because we both love the Lord," he said. "We gonna spend eternity with each other, so we try to navigate that and process that together."
Photo courtesy: ©Getty Images/David Livingston/Stringer
---
Michael Foust has covered the intersection of faith and news for 20 years. His stories have appeared in Baptist Press, Christianity Today, The Christian Post, the Leaf-Chronicle, the Toronto Star and the Knoxville News-Sentinel.
---
---