Michael Foust
| ChristianHeadlines.com Contributor
| Thursday, July 22, 2021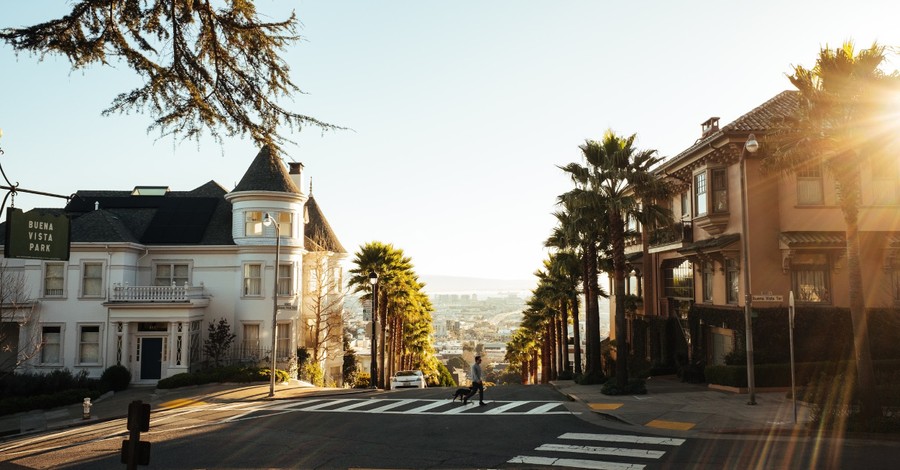 A California law that criminalized "misgendering" and the misuse of pronouns is unconstitutional under the First Amendment, according to a new decision by the state appeals court.
At issue is a 2017 multi-faceted California law that placed new restrictions on long-term care facilities and was geared toward protecting LGBT residents. It was dubbed the "Lesbian, Gay, Bisexual, and Transgender Long-Term Care Facility Residents' Bill of Rights."
Last week, a three-judge panel of the California Court of Appeals unanimously struck down a section of the law that prohibits employers from using the wrong pronouns. Violating the law could subject the employer to criminal penalties, including fines and jail time.
"We recognize that misgendering may be disrespectful, discourteous, and insulting, and used as an inartful way to express an ideological disagreement with another person's expressed gender identity," the court ruled. "But the First Amendment does not protect only speech that inoffensively and artfully articulates a person's point of view. At the very least, willful refusal to refer to transgender persons by their preferred pronouns conveys general disagreement with the concept that a person's gender identity may be different from the sex the person was assigned at birth.
"... We conclude the pronoun provision – whether enforced through criminal or civil penalties – is overinclusive in that it restricts more speech than is necessary to achieve the government's compelling interest in eliminating discrimination, including harassment, on the basis of sex."
The California law "criminalizes even occasional, isolated, off-hand instances of willful misgendering – provided there has been at least one prior instance – without requiring that such occasional instances of misgendering amount to harassing or discriminatory conduct."
The section in question makes it unlawful to "willfully and repeatedly fail to use a resident's preferred name or pronouns after being clearly informed of the preferred name or pronouns."
Eugene Volokh, a professor of law at the University of California-Los Angeles, wrote on his blog that the decision is "significant and worth noting."
The California Family Council called the ruling a "victory," noting that the U.S. Supreme Court this month also struck down California's requirement that nonprofit organizations disclose the identities of their major donors.
"This pattern of legal decisions demonstrates that California has no real regard for the United States Constitution or federal law when the radical agenda of the left conflicts with that law," the California Family Council said in a statement. "The pattern also demonstrates, however, that when vigorously challenged in court, there is a good chance the state will be called out publicly for its specific violations of law."
Related:
Supreme Court Says Calif. Can't Force Christian Groups, Charities to Disclose Donor Names
Photo courtesy: Robert Bye/Unsplash
---
Michael Foust has covered the intersection of faith and news for 20 years. His stories have appeared in Baptist Press, Christianity Today, The Christian Post, the Leaf-Chronicle, the Toronto Star and the Knoxville News-Sentinel.
---
---