Michael Foust
| ChristianHeadlines.com Contributor
| Thursday, June 11, 2020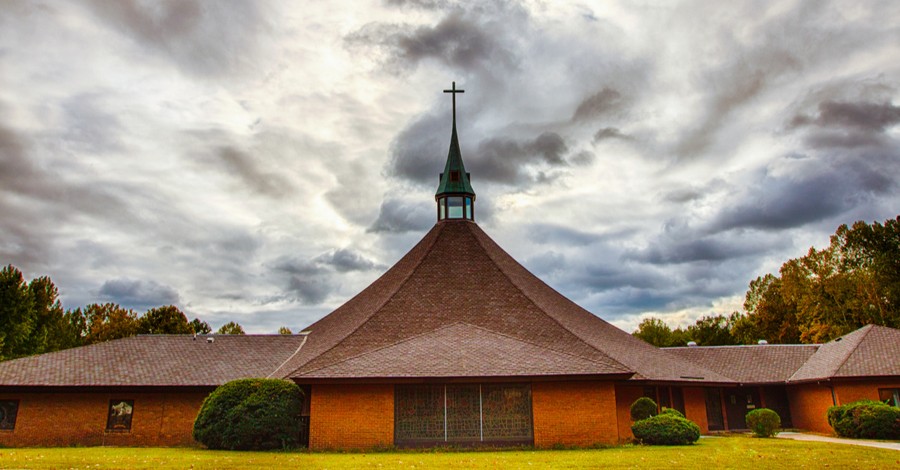 The president and CEO of Christianity Today says in a new editorial that churches should consider making "biblical restitution" to African Americans for the sins of slavery, segregation and racial injustice by setting up financial funds "to make it right."
"It's time for white evangelicals to confess that we have not taken the sin of racism with the gravity and seriousness it deserves," Christianity Today's Timothy Dalrymple writes in the editorial under the headline, "Justice Too Long Delayed."
"... [R]epentance is not enough."
Dalrymple quotes a Barna poll that found "only 42 percent of white Christians believe the history of slavery continues to impact African Americans today." Dalrymple, though, says the impact of slavery continued through American history because the "virus" – racism – "mutated."
Dalrymple labels slavery one of America's "original sins" and details not only its history but that of reconstruction, Jim Crow laws, "progressive policies" that made things worse, and over-incarceration.
"The result … is a catastrophic wealth gap: The median net worth of black families in the United States today is one-tenth the median net worth of white families. Sixty-two percent of black children born between 1955 and 1970 were raised in poor neighborhoods, compared to 4 percent of white children," he writes. "Results for the generation born between 1985 and 2000 were even worse, with 66 percent of black children raised in poor neighborhoods compared to 6 percent of white children.
"The only way to explain the story above is the persistence of racial prejudice and its enshrinement into the apparatus of government," he writes.
The Christian church, Dalrymple writes, was "silent in the face of slavery or even complicit in it."
"Many of the same ministers who defended slavery in the antebellum South likewise defended the racist systems that followed after the Civil War," Dalrymple writes, "... Today's generations may say we did not invent the bull of racial injustice. But we have benefited from it."
Repentance, Dalrymple writes, "is not enough." He references the story of Zacchaeus, who told Jesus, "I give half of my possessions to the poor, and if I have cheated anybody out of anything, I will give back four times the amount" (Luke 19:8).
"Zacchaeus had not personally designed the unjust system of Roman taxation. But he had not denounced it either; he had participated in it and profited from it. So Zacchaeus did not merely repent of his ways; he made restitution," Dalrymple writes.
"... Perhaps the country is not ready to make reparations. But the history of racial injustice demands personal and corporate response. Perhaps the church can lead the way in biblical restitution. I am aware of one 'Zacchaeus fund' in Atlanta, where Christians who believe that African Americans have been subjected to four centuries of injustice and plunder are beginning to do their humble part to make it right. A majority-black committee assigns the funds to support rising black leaders in the church and in the marketplace. It will not be enough, but it will be something. What if there were Zacchaeus funds in every city and believers gave sacrificially, so our brothers and sisters could be restored and so our neighbors could see once again the Christlike love that overcame the world?
"We have hope. We believe in the God who brings healing where there is brokenness and life where there is death," he writes. "We believe that love is stronger than death. We have served in churches of all colors, and have seen the Spirit of Jesus at work. The bride of Christ is beautiful. She can overcome this plague. Let us all do our part."
Photo courtesy: Sparrow Stock
---
Michael Foust has covered the intersection of faith and news for 20 years. His stories have appeared in Baptist Press, Christianity Today, The Christian Post, the Leaf-Chronicle, the Toronto Star and the Knoxville News-Sentinel.
---
---