Michael Foust
| ChristianHeadlines.com Contributor
| Tuesday, July 21, 2020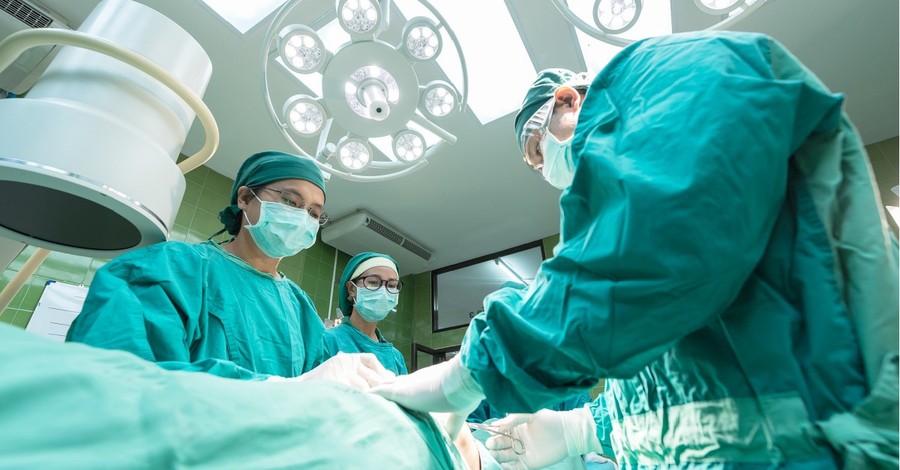 ---
A transgender individual whose hysterectomy surgery was canceled by a Catholic hospital due to religious objections sued the medical institution last week, alleging discrimination and violations of constitutionally protected rights.
Jesse Hammons, who was born female but identifies as male, was scheduled to undergo a hysterectomy in January. Yet one week prior to the surgery, the hospital – St. Joseph Medical Center in Towson, Md. – contacted Hammons to cancel it.
St. Joseph said it was bound by the Ethical and Religious Directives for Catholic Health Care Services, which were created by the U.S. Conference of Catholic Bishops, according to The Baltimore Sun.
The American Civil Liberties Union (ACLU) filed suit on behalf of Hammons, alleging the hospital violated the Constitution's Establishment Clause because St. Joseph receives state money. The Establishment Clause prohibits the government from making a "law respecting an establishment of religion."
The suit also claims violations of the Equal Protection Clause of the Fourteenth Amendment, and the Affordable Care Act (Obamacare).
"The government has no business running a religious hospital," said ACLU senior staff attorney Joshua Block.
St. Joseph is part of the University of Maryland Medical System (UMMS).
"The Supreme Court has been clear that a government-controlled corporation like UMMS must comply with the Constitution," Block said. "A governmental entity cannot deny medical care based on religious beliefs, and it cannot discriminate against transgender people by denying them health care that is available to everyone else."
But Wesley J. Smith, a senior fellow at the Discovery Center, said the suit is an assault on religious liberty. The Catholic hospital declined to perform the hysterectomy, he said, because "it would have removed a healthy organ" and also because it would have sterilized the patient. Both go against Catholic medical ethics, Smith said.
"Had a woman requested the hysterectomy as a means of ensuring she didn't have children, she would have been refused too – and for the same reason," Smith wrote at NationalReview.com. "Ditto a man seeking a vasectomy.
The medical field, he asserted, is "becoming a major front in the accelerating attacks on religious liberty in this country."
"Secularists may not understand it, but they should hope this case collapses," Smith wrote. "Catholic hospitals supplement already strained public-health systems. Many Catholic hospitals will close before being forced to practice medicine in ways that violate Catholic doctrine. That could leave a lot of communities with reduced access to quality health care."
Related:
Christian Doctors Can't Be Forced to Perform Transgender Surgeries, Judge Rules'
Photo courtesy: ©Sasin Tipchai/Pixabay
---
Michael Foust has covered the intersection of faith and news for 20 years. His stories have appeared in Baptist Press, Christianity Today, The Christian Post, the Leaf-Chronicle, the Toronto Star and the Knoxville News-Sentinel.