Michael Foust
| ChristianHeadlines.com Contributor
| Friday, March 22, 2019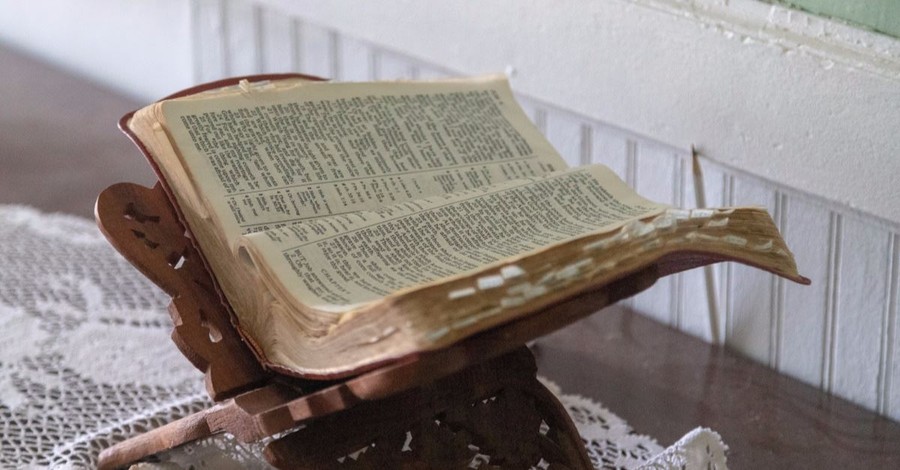 A 150-year-old Bible that survived a church fire this week in Plover, Wis., also survived a church fire half a century ago in the same community. 
"It's a great testament to our faith that stands strong even in the midst of this [fire]," Pastor Tim O'Brien of The Springs United Methodist Church in Plover told the Stevens Point Journal newspaper. 
A Monday fire severely damaged the church's building. The same Bible survived a church fire in the mid-1900s at St. Paul's United Methodist Church in Stevens Point, Wis. The two churches merged in 2014. 
The Bible was displayed in a glass case at the time of this week's fire and was pulled out by firefighters. 
About 50 people gathered Tuesday in the church's parking lot to share memories of their time in the building, which was built in 1964, the Stevens Point Journal reported. 
"I'm overwhelmed with feelings," said Trisha Moody, who had moved out of town but came back to see the building. She was baptized there. "I have lifetime friendships that happened because of this church."
Firefighters responded to reports of a fire Monday around 11 a.m., and gray clouds of smoke soon could be seen across town. Plover deputy fire chief Ken Voss called it a "total loss" for the building. 
Tonya Kowalski of Stevens Point has been a member of The Springs for two decades. 
"People make the church," Kowalski told the newspaper, "not the building."
Michael Foust is a freelance writer. Visit his blog, MichaelFoust.com.
Photo courtesy: Dave Phillips/Unsplash
---
---