Michael Foust
| ChristianHeadlines.com Contributor
| Monday, November 19, 2018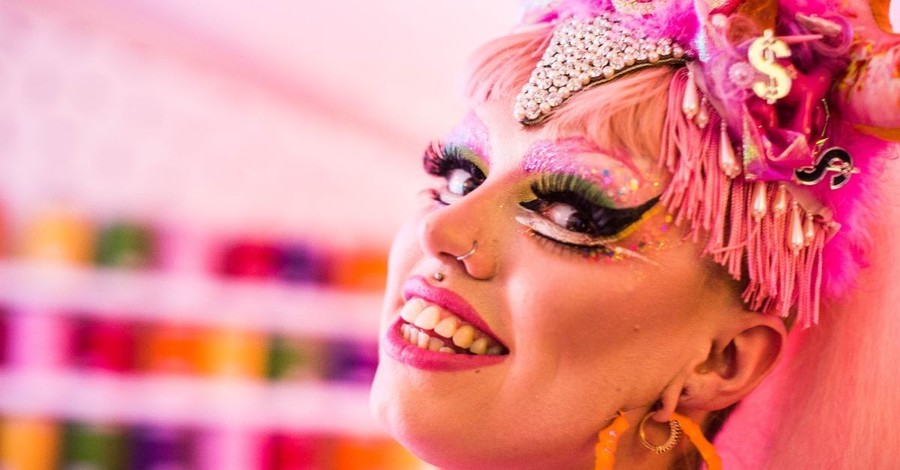 ABC's Good Morning America celebrated an 11-year-old drag queen as a trailblazer this month, although many viewers pushed back and said the show had crossed the line in sexualizing children.
Host Michael Strahan introduced a video of Desmond Napoles -- also known as "Desmond Is Amazing" -- by saying the child was "inspiring to many" and was "trailblazing" a path for other children. Strahan also called it an "amazing story." 
Moments later, after the video, the boy strutted down a runway toward the Good Morning America set, wearing a blonde wig and a yellow and white dress. 
In the video, Napoles said his mom doesn't let him drink caffeine but that she is proud of his drag queen sidelife.
"I love to put on makeup, dresses and wigs and of course jewelry," he said. "I feel very happy to have a mom that accepts me."
His mom, Wendylou Napoles, then said, "It really touches me deeply that there are other children out there that he's reaching and they're listening to him and he's influencing them to be themselves."
Napoles performs throughout New York City as a drag queen. He wore women's clothes and marched at a gay pride event at age 8.  
"I love doing drag because it makes me feel amazing and self-expressive," he told Good Morning America. "My one big message would be … be yourself always."
Adult drag queens then entered the set to thank him and to give him advice.  
The audience applauded his performance, but plenty of viewers were appalled. 
The most popular comments under Good Morning America's YouTube video were critical.
"'My mom doesn't like me drinking caffeine.' However, his mom doesn't care that she is sexualizing her very young child," one comment read. 
Another read, "Welcome to 2018 where we sexualize children. What a time to be alive."
Still, another read, "He's just a little boy, call it whatever you like, you know he's being used as eye candy for incredibly sick and twisted people, God forgive us all for allowing this …"
As of Nov. 18, the video had received four times as many "thumbs down" as "thumbs up."
Michael Foust is a freelance writer. Visit his blog, MichaelFoust.com. 
Photo courtesy: Charisse Kenion/Unsplash
Video courtesy: Good Morning America
---
---