Maina Mwaura
| ChristianHeadlines.com Contributor
| Updated: Jul 10, 2020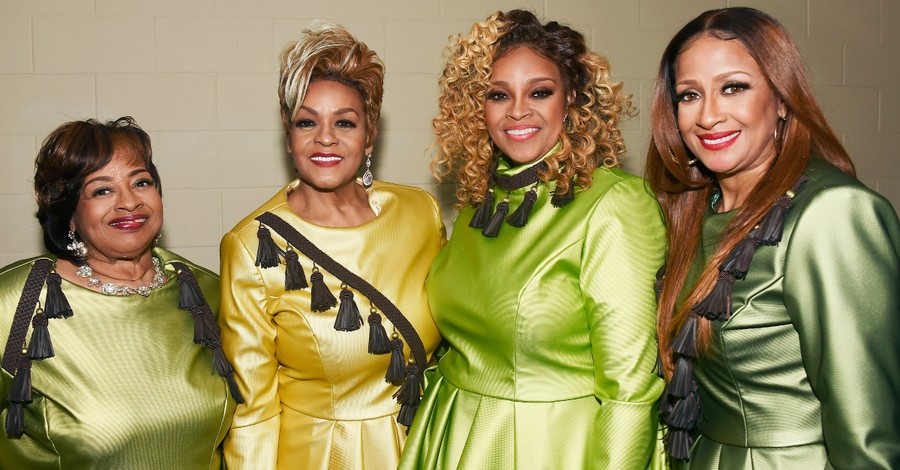 Even though the year is only halfway through, for many, 2020 is a year they would like to leave behind. For Karen Clark Sheard, however, it's been one to embrace.
Sheard is a part of the Gospel music group, The Clark Sisters.
This year has been one to remember for The Clark Sisters as they watched their lives onscreen in the new Lifetime movie, The Clark Sisters: First Ladies of Gospel and participated in numerous virtual music and award shows.
Sheard, recently sat down with Christian Headlines to discuss the ups and downs of being a part of what many would call Black Gospel music royalty.
"We grew up playing in the Black church and having our mother take the role of being our director and manager," Sheard shared.
To the singer, her Gospel and Black church roots are precious and inform who she is as a person and who the Sisters are as artists.
When asked about her thoughts on the movie, Sheard noted, "I enjoyed the movie, however, I remember watching it thinking, how did we survive that?"
Despite rising to great success, the members of the group had to endure an abundance of sacrifice.
"My mother sacrificed in getting us to where we are today as a group," Sheard shared with a spark of gratitude in her voice.
Even still, Sheard speaks lovingly about the journey that God has put her and her sisters on. "It's all about who God has surrounded you with, which for me has been my sisters," Sheard added.
No family is perfect, and Sheard admits hers is far from it. As to the realities of working closely with your sisters she shares, "We all are different, and we have different personalities from each other, which I would say that we respect."
When it comes to personalities and respect, Sheard doesn't shy away from the family dynamics and controversies that most families go through. When discussing her sister Denise who left the group in 1986, Sheard noted, "We know how to come back together as a family when needed to."
While Sheard speaks openly in some regards, she is also sure to honor and respect her sisters and their privacy. She believes we should speak unabashedly about certain things and at the same time keep private things private.
Much of the perspective she holds today comes from the foundations that were laid by her parents who always kept God first—remembering who the ministry is about. "The gift that God gave me is not mine, it's His," Sheard asserted, making it clear she wants to steward well the gift that God has given to her.
To steward that gift well, Sheard believes you should continuously claim the peace that God offers to his children. "God has fought a lot of my battles because I chose to keep and maintain the peace that He's given me," she offered.
For many fans of The Clark Sisters, the peace of God may be the underlining characteristic of the group. "We believe that God has given us a mouthpiece to use for Him and we want to use it positively for Him," Sheard added.
This desire to serve the Lord and maintain His promise of peace may explain why fans keep coming back for more of the group, especially in a world that is riddled with chaos.
Photo courtesy: ©Getty Images/Frazer Harrison/Staff
---
---