Maina Mwaura
| ChristianHeadlines.com Contributor
| Thursday, May 7, 2020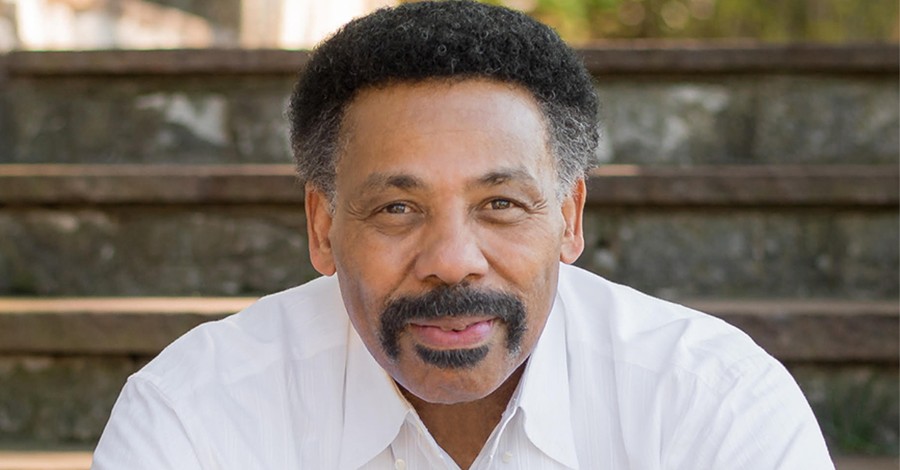 Like most of us, Dr. Tony Evans is adapting to the new normal of social distancing, a result of the spread of COVID-19. He is preaching to a congregation that he deeply loves, but not from the pulpit where he normally stands, instead, he is preaching from his "home pulpit" … the middle of his living room.
Despite so much change, Dr. Evans is maintaining some familiarity by doing something he does best—going directly to the people and proclaiming God's word.
In a rare sit-down interview, Dr. Evans graciously allows us access to his other new normal, walking through grief of losing his wife Louis.
This past December, Evans lost the woman he loved and cherished for nearly 50 years of marriage. "I'm taking one day at a time, it's a roller coaster of uphills and downhills," he told Christian Headlines.
You can tell in his voice that there is deep grief, yet at the same time, you sense a strength that only comes from having God at the center of his life. "I have to stay on track no matter the hill I'm on," he asserted.
Having had the privilege of interviewing all four of Dr. Evans' influential children, one thing they've all shared is that their father is a man of faith and resolute in his calling to carry out the Word of God.
Sharing a message during times of difficulty is something he has done consistently. As we find our country in this time of tension, Dr. Evans challenges the church to come together. He urges the body of Christ to unify as believers around God's Word, because in his words, "Everything starts with Jesus."
According to Evans, and a theme of his new book Stronger Together, Weaker Apart, we must unify and bring a positive impact to a culture that desperately needs it. Evans has written over 100 books, and when asked, why he felt the need to write this book, he is quick in saying, "I've been concerned that we have let culture determine our value system as a church, and it should be the other way around."
Dr. Evans believes that Christ-followers must unite and take hold of the calling that God charged us with – shaping culture for the better.
So how does someone with as many years behind him stay influential in a world that is always looking for the next new thing?
Evans responded to my question with a wink of comical whit. "You're trying to say I'm old?" he asked before letting out a chuckle and continuing, "I believe God chose me because of the variety of places that I've been a part of in life. I've been given the opportunity to see how they [the people in these places] work together. I'm also Biblically committed to the Gospel."
Evans has set foot in many places, giving him a perspective like few others. Yet the purity of the Gospel message has been his bloodline, no matter the place, the people, or the subject matter,
everything returns to his foundation in Christ and his understanding of and belief in God's Word.
"I believe in what God says," Evans asserted before referencing John 17:22-23 which highlights the call on Evans' life to work towards unity. The scripture calls for believers to unite and be one with the father and one another.
"For me, Dr. Martin Luther King was a model of someone who built bridges with others and changed a nation," Evans shared.
He believes, that we have been given this same divine proclamation to build bridges with others today. Even those we may not necessarily agree with. A hard charge given that there are many polarizing postulations and political points of view—even within the church.
Amid his new normal of life today, this book brings us all toward the timeless normal of God's Word, and the unity of the body of Christ. "This book is a little different from others because of its emphasis on unity, prayer, and spiritual warfare," something Dr. Evans believes the body of Christ needs to partake in right now.
However, like many of his sermons, he always offers hope. Hope to his audience that through Christ, all is possible. "Where your eyes are focused, will determine what you see," Pastor Evans shared.
When we set our eyes on Christ, Evan shares, a new reality can be born.
Photo courtesy: Creative Commons/The Urban Alternative
---
---