Maina Mwaura
| ChristianHeadlines.com Contributor
| Wednesday, December 16, 2020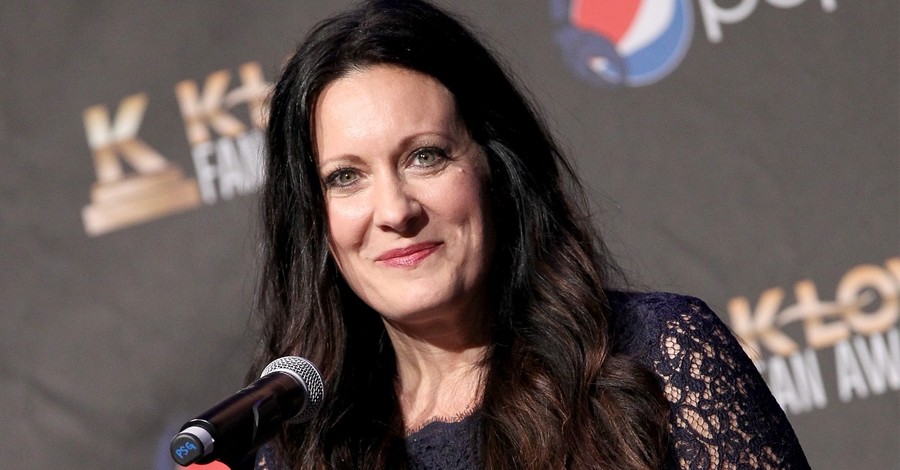 In a zoom interview with Christian Headlines, Christian author and Proverbs 31 Ministry president Lysa TerKeurst explained why it is imperative for Christians to forgive those who have wronged them.
TerKeurst recently released a new book called Forgiving What You Can't Forget, in which she opens up about her life and the challenges she's had to overcome in the area of forgiveness. "The message of forgiveness found me," TerKeurst shared.
In 2017, TerKeurst announced that her husband, Art, had been continually unfaithful in their marriage and she was pursuing a divorce. The ministry founder never went through with the split, however, and in 2018, Lysa and Art reconciled and even renewed their wedding vows.
When asked how this book came together, TerKeurst admits that following the difficulties in her marriage, she "needed a message to read on forgiveness."
"The Bible does not tell us to forget to forgive. It does tell us to forgive," she asserts.
In writing this book and struggling with her own forgiveness, TerKeurst spent over a thousand hours studying the subject through a biblical lens.
TerKeurst believes there are really only two options when it comes to forgiveness: choose not to forgive the person and potentially grow to resent them or forgive the person and heal from the hurt they've inflicted on you.
"Being hurt by someone and choosing not to forgive can turn to hate," TerKeurst says of the first path. "Hurt that's healed can turn into compassion for others," she adds of the second path.
TerKeurst further explains that while choosing the path to forgiveness is not an easy one, its impact can be further reaching than just the parties intimately involved in the betrayal where forgiveness is required.
TerKeurst emphasized that just because we forgive others doesn't mean that we will forget the abuse, which is why she is clear that we must establish boundaries during the healing process.
"We need boundaries; our hurt shouldn't turn into barriers," she said.
Establishing boundaries was a key factor in helping TerKeurst and her husband heal their relationship.
Throughout the book and our interview, TerKeurst is painfully upfront in letting her audience know that she initially resisted the idea of exploring the topic of forgiveness. However, she also knew that choosing unforgiveness – as appealing and self-satisfying as it may seem – was something that she had to walk away from; otherwise, she would be missing out on the life that God had for her.
"God met me when Art was with someone else regarding the issue of forgiveness," she shared.
Although Art did repent and come back to the family, TerKeurst doesn't want the audience to miss the message. Even if Art hadn't come back to her or the family, she still would have had to found a way to forgive him.
Forgiving others isn't based solely on what the person who offended us did. "Reconciliation and forgiveness don't always hold hands together," she says. TerKeurst doesn't negate the fact that, although our flesh may want to get back at a person for what was done to us, it's God who determines that person's outcome and punishment. TerKeurst encourages her audience to aim to live an abundant life through Christ. "If I refuse the heavy weight of unforgiveness, I won't miss the abundant life that Christ has for me."
Related:
Lysa Terkeurst Shares a Lesson of Redemptive Love, Renews Wedding Vows Despite Her Husband's Past Affair

Photo courtesy: ©Getty Images/Terry Wyatt/Stringer
---
---