Amanda Casanova
| ChristianHeadlines.com Contributor
| Updated: Aug 17, 2023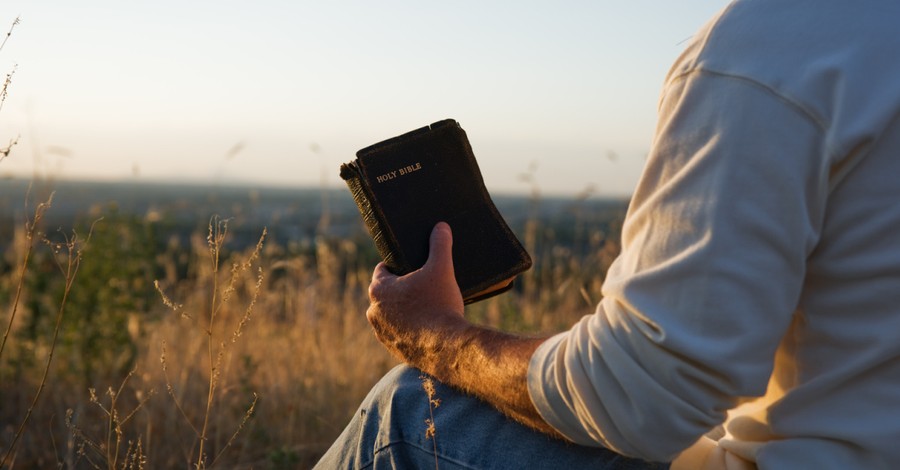 A former gang member from El Salvador says God rescued him and changed his life.
Franklin Rivas Hodge, 25, says he was born in a community in El Salvador rife with gang violence and crime. He was abandoned as a baby and left to live with family members who sexually abused him, starting when he was just three years old, The Christian Post reports.
He said he witnessed kidnappings and murders, and then, at age nine, he joined a gang.
"I saw that they were united. I saw that they had power. I saw that they had money. I saw that people were afraid of them and that they were respected in a way, and all that seemed really appealing."
Hodge spent time in and out of jail in El Salvador before he and some friends tried to flee the country when he was 16.
"I crossed the borders of El Salvador and Guatemala, Guatemala and Mexico and Mexico and then to the U.S. by foot. I crossed rivers swimming. From the moment that I left my hometown, I was on a bus, and then the bus stopped near the river, and I had to get out and swim across the river. And then, I was always getting into trucks, jumping off trucks, walking, hiking mountains, or swimming in rivers or walking through the forest or running. Every day I was either walking, I was running, or jumping into trucks and jumping out of trucks," Hodge recalled.
"There were times when they just threw us in the forest, and they were like, 'Alright, you're supposed to go this direction.' And we had to just go. We would just start walking, and we would walk for literally five to six hours without knowing if we were even walking in the right direction or not. We didn't have water or food," he added.
Hodge eventually arrived in the U.S. but was detained in Texas and placed in a foster care program in Dallas.
He was placed with a foster family, but he fled from them. Later, in another placement, he was assigned to a Christian family.
"From the moment that I met them, I knew there was something different about these people. I had come across so many people of all kinds. But, these people are the first ones that I got, and I was like, 'OK, they are different,' And I was wondering why," Hodge shared.
"It was because of the Gospel. They believed the Gospel. They knew the Gospel. They lived out the Gospel. And so, from the moment that they took me in, they took me to church. I didn't understand the language, but they still took me to church," he added.
At 20, Hodge dedicated his life to Christ.
"I was in the living room, and I was in tears. I literally hit rock bottom at that time. And they shared the Gospel with me. I was broken. I needed help and everything, and I ended up accepting the Gospel in 2019. I got on my knees and prayed to accept Him," Hodge said.
But Hodge still battled with his personal demons as he grew up. He found success as an MMA fighter, which led him to frequent partying and drinking.
"That's when I got to a point where I started doing dumb things. I started mistreating my [foster] parents and stealing money from them. Even though I was making money but, I was stealing money from my parents to help my people back in El Salvador," Hodge said.
In 2019, Hodge confessed to his foster parents that he was stealing money, and they forgave him and "showed him the Gospel again."
That's when my mom shared the Gospel with me, and she said: 'Hey, this is what the Lord has done for you, and He loves you.' And at the end of the night, I was like, 'Alright, if you say that that's the way, then I want it. That's when I truly accepted the Gospel.'"
Today, Hodge is training to become a commercial pilot and will marry his fiancee later this month.
They met at church.
Photo courtesy: ©Getty Images/Red Goldwing
---
Amanda Casanova is a writer living in Dallas, Texas. She has covered news for ChristianHeadlines.com since 2014. She has also contributed to The Houston Chronicle, U.S. News and World Report and IBelieve.com. She blogs at The Migraine Runner.
---
---