Shane Idleman
| Pastor, Westside Christian Fellowship
| Wednesday, August 31, 2022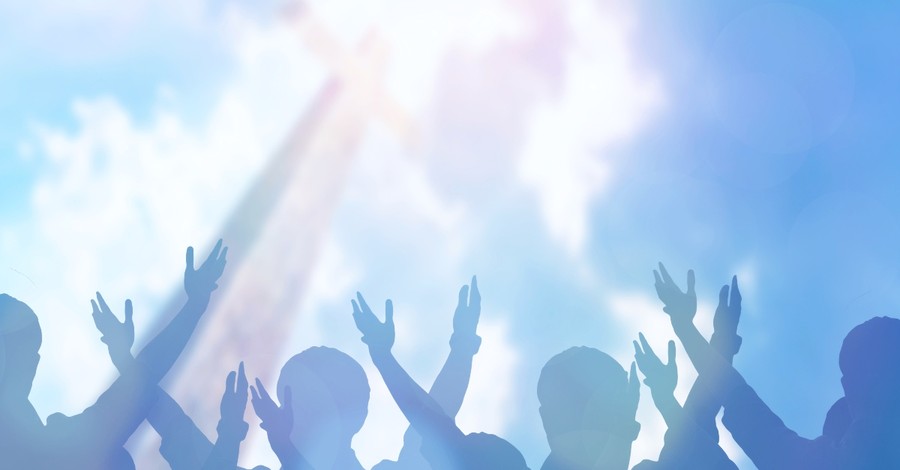 Listen to the audio version of this article here.
Whether it's violence in our streets or perversion in our schools, something needs to change. You know it's true when shock rocker Ozzy Osbourne wants to leave "crazy" America!
Conviction, Not Cockiness
Sadly, the answer in the minds of most Christians is to bash their liberal state, post condescending memes, send angry tweets, or go on bombastic tirades from the pulpit. But spiritual awakenings aren't birthed in arrogance—they are born in the womb of brokenness. We must begin here! As I've said countless times: A spiritual awakening is America's only hope.
A lack of humility and brokenness is no doubt the reason we're not experiencing a national awakening. In these critical times, we need boldness, not arrogant tirades; we need conviction, not cockiness. Many today think they are bold, but they're really just brazen. Boldness without humility will get us nowhere—we need both (listen here).
What is Biblical Boldness?
Biblical boldness is a zeal for the truth of God coming from a person touched by God and representing the character of God.
If we lack truth, we will be easily misled and lead others astray. If we've never been touched by God, we'll be angry, not broken, and ticked off, not tender. And if we fail to produce love, joy, peace, and patience, we will turn others away from God rather than toward Him.
Yes, the truth will upset others, but our attitude shouldn't. This is why when Leonard Ravenhill referenced Jesus weeping over Jerusalem before driving out the thieves in the temple, he said that we must "weep before we whip." If you've never been moved with compassion for the sinner, you have no right rebuking the sin.
The Jekyll and Hyde Christian
In the book from the 1800s, a mild-mannered doctor named Jekyll would transform into Hyde through a chemical concoction to live out his dark side. If believers aren't careful and vigilant, we, too, can be pulled back to the dark side. I'm not talking about losing your salvation; I'm talking about losing your spiritual influence.
I believe that many Christians, including pastors and leaders, once had a genuine experience with God and were used in profound ways, but they drifted toward anger and arrogance rather than strived for brokenness and humility. And many of us have become too busy … too busy to pray, too preoccupied to worship, and too important to seek God.
If we truly desire revival, we need to stop measuring success by likes, shares, and followers, and start measuring it by humility, brokenness, and compassion. You can win the Twitter battle yet still lose the war for souls.
The Road to Revival
With so much phoniness misrepresenting God, what is a genuine spiritual awakening? Simply stated, a genuine revival is God reviving His people—"Wilt thou not revive us again that thy people may rejoice in thee?" (Psalm 85:6 KJV).
God doesn't revive the heart of the bombastic, but of the broken. He fills those who are contrite, not cocky (cf. Isaiah 57 & 66). We can't force the Word of God down the throat of the world, but we can forcefully be led by the Spirit to preach with boldness.
Cringeworthy video clips, tweets, and posts reflecting arrogance and belittling others are to be expected from the world but are unbecoming of believers, and especially so of leaders. To truly change our culture, the road to revival must resemble the character of Christ.
Secure the Presence of God
Andrew Murray once said that securing the presence of God during prayer was absolutely essential. I couldn't agree more. The power of the Holy Spirit rests upon those who have spent time broken and contrite—they are empty and ready to be filled.
Pastor, in these critical times, let God load your spiritual gun in the prayer chamber: "Preaching, in one sense, merely discharges the firearm that God has loaded in the silent place" (Calvin Miller). The prayer closet truly becomes the power closet.
Don't Come Out of the Closet
A.W. Tozer would shut himself in his office until noon. Martyn Lloyd-Jones would plead with pastors to safeguard their mornings. E. M. Bounds said, "The men who have done the most for God in this world have been early on their knees."
The days of George Whitefield, John Wesley and David Brainard, who spent the morning and night watches in agonizing prayer for revival, must return again. The prayer closet rekindles spiritual fire when hard hearts are crushed by intimacy with their Creator. God's fire devours pride. Don't underestimate the power of the prayer closet.
Improve Your Spiritual Diet
To ignite another spiritual awakening, we must ignite our passion for God. (For help in this area, watch Fill Me or Kill Me.) Sadly, many replace time with God with Netflix binges and social media distractions. Don't let Instagram hold your attention; let God grab your attention!
There still is hope for crazy America. Corporate awakenings always begin with individual awakenings. Fix your gaze upon Him, and don't let pride hinder another move of the Spirit. There simply is too much at stake.
The views expressed in this commentary do not necessarily reflect those of Christian Headlines.
Photo courtesy: ©iStock/Getty Images Plus/freedom007
---
Shane Idleman is the founder and lead pastor of Westside Christian Fellowship in Southern California and the WCF Radio Network. More can be found at ShaneIdleman.com, including free downloads of his eBooks. Visit him on Facebook and Twitter. Subscribe to his new podcast, Idleman Unplugged. You can also follow Pastor Shane on the new free speech platform Parler.
---
---