Scott Slayton
| ChristianHeadlines.com Contributor
| Thursday, August 22, 2019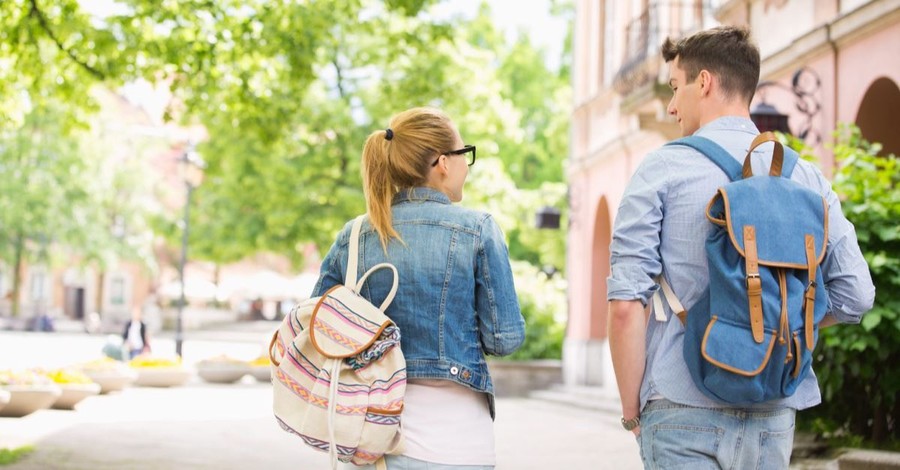 When Cedarville University welcomed its record-breaking freshman and transfer student class this fall, no one was more thankful to begin her college experience than Lauryn Gibson. Gibson nearly died when she was six weeks old and received a heart transplant three days before her first birthday, WFMJ reports.
When she was six weeks old, Lauryn's mother Heather noticed that she was struggling to breathe and took her to the pediatrician. The pediatrician told Heather that Lauryn was dying of congestive heart failure and told her to transport her to Clinton Memorial Hospital where an emergency helicopter would take them to the Cincinnati Children's Hospital.
"While we were in the helicopter, Lauryn's heart stopped beating," Heather recalled. "The pilot turned off the intercom so I couldn't hear the medical staff talking, and then he began talking with me about what we'd experience when we landed, the sea of people who would be waiting for us, and to try and remain calm. He was phenomenal, "Heather said about what had happened on the flight to the hospital.
According to CBN News, the team revived Lauryn, but her family received the devastating news that her heart function was only at 8%. They were also told that she would not be able to leave the hospital unless she received a heart transplant. Heather refused to believe that she had to go home without her daughter and told the doctor, "My God is bigger."
They placed Lauryn on the transplant list and when her heart function increased to 18%, the doctors allowed her to wait for her new heart at home. She finally received her new heart almost a year later.
Lauryn's difficulties have not held her back. She was a cheerleader in high school and took enough dual-enrollment classes to enter Cedarville as a junior. She hopes to get a degree in a field close to her heart–pharmacy.
Lauryn takes autoimmune drugs to prevent her body from rejecting her new heart. The drugs weaken her immune system, making her susceptible to other illnesses. To help her ward off the dangers she could face living in a college dormitory, she will stay at home and commute to school.
She believes her experiences will make her a compassionate and sympathetic pharmacist. She said, "I began thinking that I wanted to help people like me that have to take medication twice a day for the rest of my life. I just wanted to be in a field that can ease the complications of taking medication every day for my patients, particularly pediatric patients. Because I understand how hard it is to take the medications."
Lauryn also recognizes the blessings she has received and hopes to live her life to the fullest. "I just try to do as many once-in-a-lifetime experiences as I can. I'm really grateful for this second chance."
Scott Slayton writes at "One Degree to Another."
Photo courtesy: Getty Images/IPG Gutenberg UK Ltd., this is a stock image.
---
---