Scott Slayton
| ChristianHeadlines.com Contributor
| Tuesday, April 7, 2020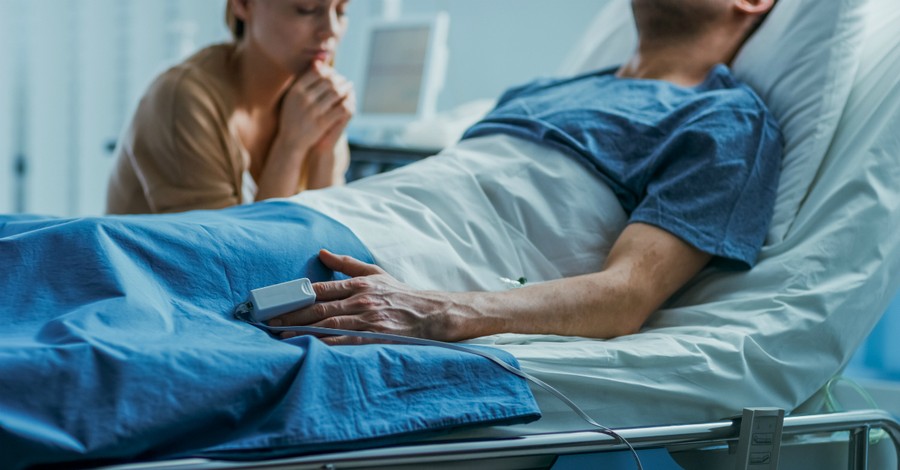 A Georgia man says that God healed him after he was hospitalized with COVID-19. He recently came home from eleven days in the hospital after an experience where "the Lord was blowing breath" into his lungs.
Clay Bentley believes he contracted the coronavirus at his church in Cartersville. Bentley said, "On March 1st, I was singing in the choir. That's where I got it. That's where I contracted it at church. There were at least 45 to 50 people in that church in that one meeting that caught the coronavirus, and two died."
One of the church members who died, Elizabeth Wells, was standing close to Bentley in the choir. He told Fox5, "I've been grieving over her," said Bentley. "I think she was standing next to me. We had choir practice on Wednesday night and she was standing next to me. Breaks my heart to know that other people in the church are sick and I can't do anything. I stayed up nights just praying for them. I'm still praying for the ones who are still in the hospital. I'm just praying they get the same relief I got."
Bentley started experienced symptoms within hours of getting home from church. After experiencing shortness of breath, he went to a local urgent care and then later to the emergency room. He told CBN News that the doctors in the emergency room diagnosed him with walking pneumonia and sent him home with an antibiotic.
Bentley's condition deteriorated over the next week, but he believed that God was encouraging him through his struggle. He was admitted to the hospital on Friday, March 6th with what the doctors believed was double pneumonia. The doctors also administered a test for COVID-19, which came back positive.
Bentley said that the Lord provided him continuing encouragement throughout his time in the hospital, especially when the outlook was dark. He said, "The doctors came in and said, 'You're not getting better, as a matter of fact, you're in worse shape today than when you came in the hospital.'"
However, Bentley said another voice was speaking to him as well. "I heard the Spirit of God starting to tell me, 'No, you're getting better. You're getting better.' And he began to ask me 'Who are you going to believe. Whose report will you believe?"
Clay told CBN that something incredible happened to him about 3:00 am one morning. "I felt the Lord, I felt his presence," he recalled. "I felt him blow breath into my lungs and I took a deep breath and I knew it was the Lord blowing in my lungs and when I took a deep breath it was like it all cleared out." He went home two days later.
Bentley's wife Suzy was a constant encouragement to him through his time in the hospital. She quoted Scripture to him even though she was afraid that she might lose him. She lost her mother on March 17 a few years ago and feared he might die on the same day. Instead, that was the day he left the hospital.
Bentley is grateful for the Lord's kindness to him and has his fellow church members who are suffering on his heart. He said, "There's members who have been in critical condition – and I still haven't talked to all of them. I don't know how everyone is doing. I've been in isolation, so I don't know, but I am praying for them."
Scott Slayton writes at "One Degree to Another."
Photo courtesy: ©GettyImages/gorodenkoff
---
Scott Slayton writes at "One Degree to Another."
---
---