Scott Slayton
| ChristianHeadlines.com Contributor
| Wednesday, July 17, 2019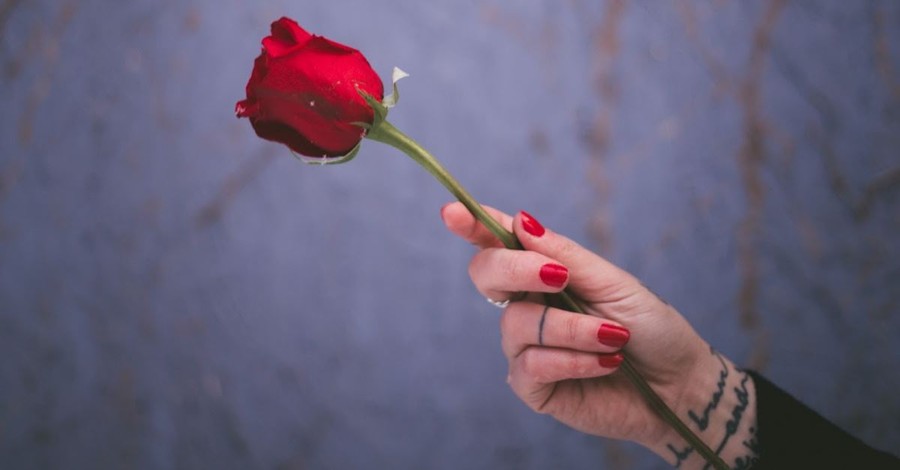 The Christian view of sex before marriage took center stage an episode of ABC's hit show "The Bachelorette" this week after a heated exchange between star Hannah Brown and contestant Luke Parker. The fallout from the episode spilled over to Twitter, with the two engaging in a debate about morality, sin, and judging.
The spat started when the show moved to Greece for "fantasy suite week" and each of the four remaining contestants went on a date with Brown. Parker had been open about his Christian faith throughout the show and about his desire to save himself for marriage, a conviction that he believed his future wife should share as well. During his date with Brown, Parker broached the subject again, saying that if she had sex with anyone else on the trip he would want to go home.
Brown, an Alabama native, grew angry with Parker and accused him of looking for the speck in her eye while ignoring the log in his own. She said, "You're questioning me, you're judging me and feel like you have the right to when you don't at this point. I get when you care for somebody that you don't want to think about somebody being intimate with another person. But guess what? Sex might be a sin out of marriage; pride is a sin, too. And I feel like this is a pride thing."
The most shocking moment of the exchange took place after Brown asked Parker to leave and escorted him to the limo that was waiting to take him away. He did not want to leave, so Brown told Parker that she had sex with another contestant on the trip, saying, "I have had sex and, like, Jesus still loves me." Parker asked if he could pray with her and she told him "no." She then made an obscene gesture at the limo as it pulled away.
Parker took to Twitter after the episode aired to make a point to Brown about how they view sin. He said, "The difference in how we view sin is seen in the response, I'm weeping at mine and you're laughing at yours. All sin stings. My heart hurts for both of us."
@AlabamaHannah The difference in how we view sin is seen in the response, I'm weeping at mine and you're laughing at yours. All sin stings. My heart hurts for both of us.

— Luke Parker (@luke_parker777) July 16, 2019
Brown alluded to Jesus' teaching in the Sermon on the Mount, replying, "time and time again Jesus loved and ate with 'sinners' who laughed. and time and time again he rebuked 'saints' that judged. where do you fall Luke?"
i have never said that i find my sin funny. i'm not going to lectured on appropriate emotional responses by a guy who threw deli meat in a guys lap. https://t.co/hc8lsPUUA8

— Hannah Brown (@AlabamaHannah) July 16, 2019
Parker's faith had taken center stage in the previous week's episode, as Brown went to his hometown on Gainesville, GA and attended his church. Parker shared his testimony in Sunday School, saying he spent his college years "chasing sex and entangled and caught up in sin of all kinds" before he heard God speak to him one day and say, "Luke, let go and follow me."
Public support has largely fallen behind Brown, with an article in the Washington Post calling the event a "rare sex-positive moment" and other publications accusing Parker of "slut-shaming her."
Scott Slayton writes at "One Degree to Another."
Photo courtesy: Taylor Ann Wright/Unsplash
---
---