Dr. Michael A. Milton
| Author
| Thursday, February 18, 2021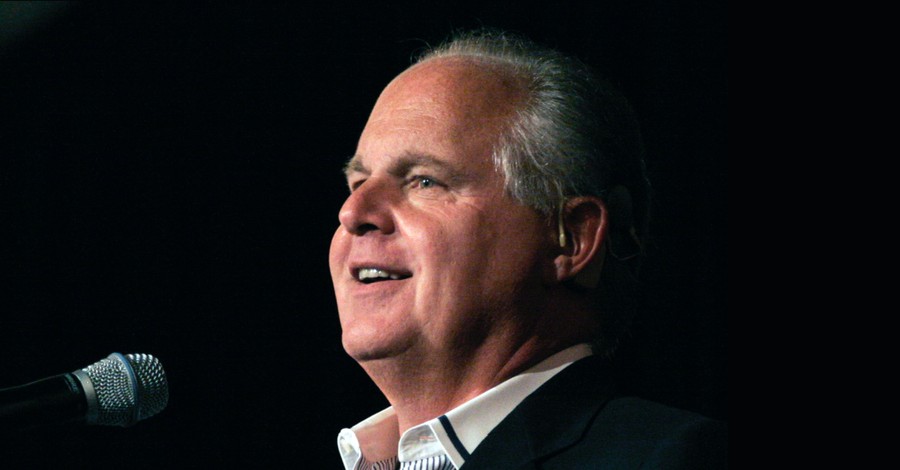 ---
There was nobody ever quite like him. Millions listened to Rush Limbaugh every day, many for the entire three-hour program, Monday through Friday, for close to three decades. Limbaugh gave a voice to conservatives in America at precisely the time when many of us felt that the legacy news broadcasts had forgotten us.
time when many of us felt that the legacy news broadcasts had forgotten us.
Rush made it look easy. He was brilliant, humorous, grandiose, self-effacing, and likable. As Ronald Reagan wrote after leaving the White House, Rush had followed Reagan in becoming "the voice of American conservatism." Ever witty, the great former president and radio broadcaster reminded Rush, "Now that I'm retired I don't mind so much that you are the voice of American conservatives." Great one, Gipper. I agree.
Rush Limbaugh passed away on Wednesday, February 17, 2021. When thinking of the greats of broadcast radio, many would point to the broadcast pioneers like Edward R. Murrow or Walter Winchell. Others would point to voices such as Orson Welles or Arthur Godfrey. Still, others would point to Paul Harvey. Yet, I suspect most Americans would agree with me that Rush Limbaugh was the most influential radio broadcaster in radio history. He might very well also be the single greatest political commentator.
I first heard Rush in Kansas City in the late 1980s when his show was syndicated. The "Rush rooms" were popular in the early 90s all over America. Rush had lived in Overland Park, Kansas, the beautiful suburb of Kansas City. One of my parishioners worked with Rush when he was working "between gigs'' for the Royals. These were rooms set apart in restaurants for business people who would take lunch while listening to Rush Limbaugh on the radio.
Perhaps, it seems strange that a minister of the gospel is reflecting on the life of an iconic, and often controversial, figure of American culture such as Rush Limbaugh. However, his brother, David Limbaugh, one of the great constitutional lawyers in America, and one of the great Christian authors and apologists, honored me several years ago by contacting me to say he enjoyed a book that I had written. He endorsed that book, Silent No More. I am praying for David Limbaugh today. Whenever a public figure passes— a most beloved and, yes, even polarizing national figure such as his brother — we all feel the gut punch, as we mourn a voice that cannot be replaced. However, we need to remember that first and foremost a family has lost their loved one. I pray for his widow, Katherine; David, and their family.
"Lord, have mercy. Christ, have mercy."
The One Great Lesson
I do believe that the passing of Rush can help us to reflect on one great truth: that each of us has been endowed with a talent on loan from God.
When I first heard the expression, I was uncomfortable with his use of God's name in that way. Somehow, and I think that other believers experienced this, I didn't really hear what Rush was trying to say. In the last 12 months, Rush talked about that phrase. He said that he always meant exactly what we said: that he could not take credit for any talent or exceptionalism. It was a gift. Indeed, Rush spoke with a more deeply spiritual poignancy, and out of a spirit obviously filled and overflowing with gratitude to the Lord Jesus Christ. He publicly witnessed to his faith in Jesus Christ across the radio airwaves in these last few months in a way that was both touching and powerful.
The passing of the man who believed his talent was only loaned from God is a reminder to each and every one of us that when Christ ascended to heaven, he left gifts with the mortals he left behind and with whom he identified incarnationally (Ephesians 4:8). Christ intended that greater works would be done across the earth and throughout time by gifting his followers so that they could fulfill the Great Commission and bring honor and glory to his name (John 14:12).
The Apostle Paul wrote, "For we are His workmanship, created in Christ Jesus for good works, which God prepared beforehand that we should walk in them" (NKJV). There is a lot of rich theology and a lot of potential for good — for the epitome of human flourishing — in that one passage. I believe that if there is any one thing I can remember on this day, as the EIB Golden microphone goes silent, it is that truth.
Requiescat in pace, El Rushbo. Thanks be to God for using God's gift so completely. The loan is now over; with all honor to God, and with all deficiencies covered by the sacrifice and righteousness of the One who bestowed it.
I think I finally understand what you really meant.
Photo courtesy: ©Getty Images/Bill Pugliano
---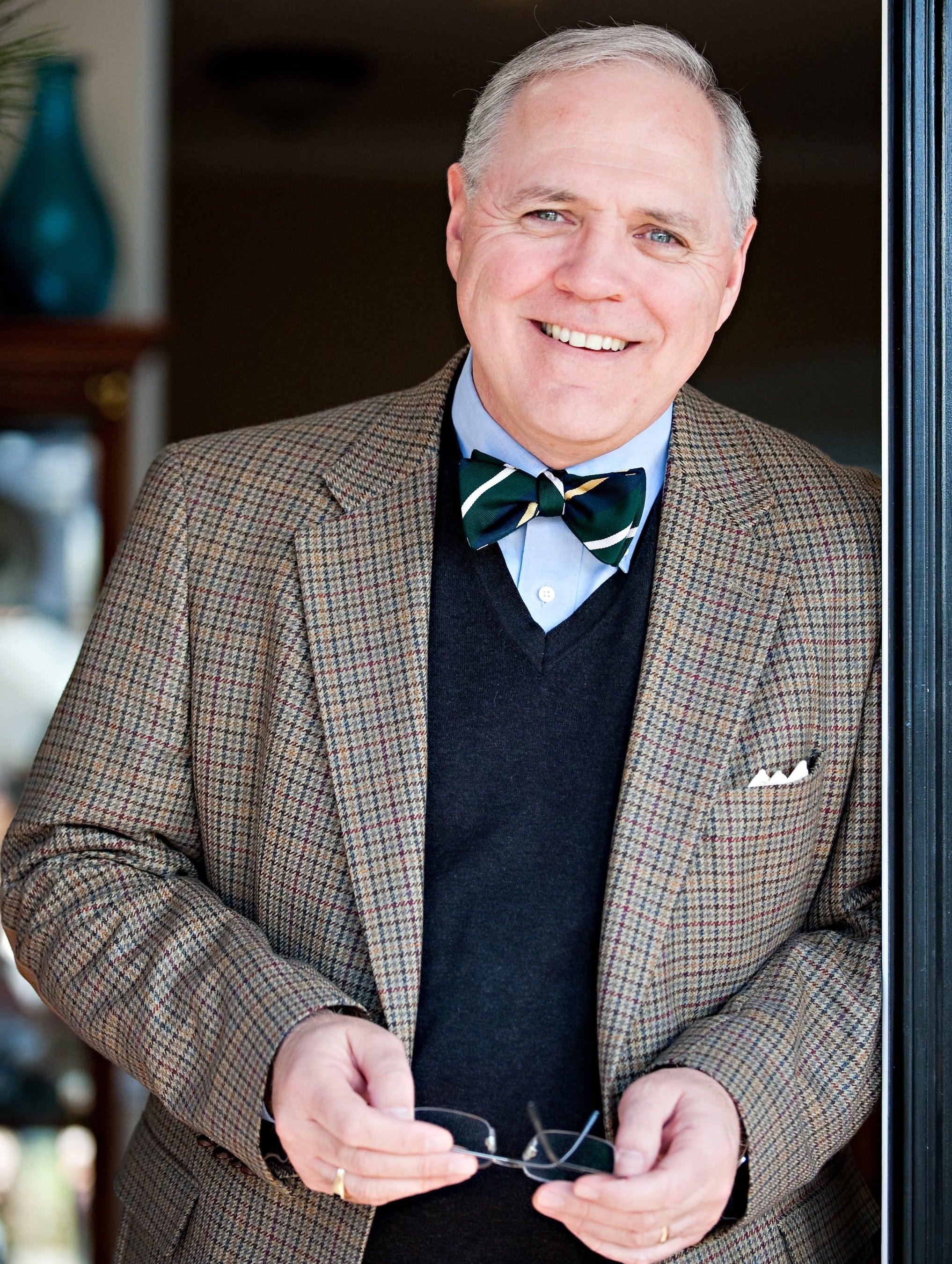 MICHAEL A. MILTON (Ph.D., University of Wales; MPA, the University of North Carolina at Chapel Hill; MDIV, Knox Theological Seminary; Cert. in Higher Education Teaching, Harvard University) serves as the Provost and James Ragsdale Chair of Missions and Evangelism at Erskine College and Seminary. A Presbyterian minister (PCA, ARP), Milton has penned more than thirty books, hundreds of articles in journals, magazines, opinion columns, and newspapers. As president of the D. James Kennedy Institute and Faith for Living, Milton has served as a public theologian. His work has been cited on numerous national media outlets as he provides historic Christian insights into faith and life in a changing world. Dr. Milton's record of ministry includes seminary chancellor, president of three seminaries, senior minister of one of America's historic churches, founder of three congregations, and a Christian academy. A composer and artist, Mike and Mae Milton reside in the mountains of Western North Carolina. Learn more at michaelmilton.org/about. [from a press release by McCain& Associates.]