Christina Ray Stanton
| Author
| Friday, September 10, 2021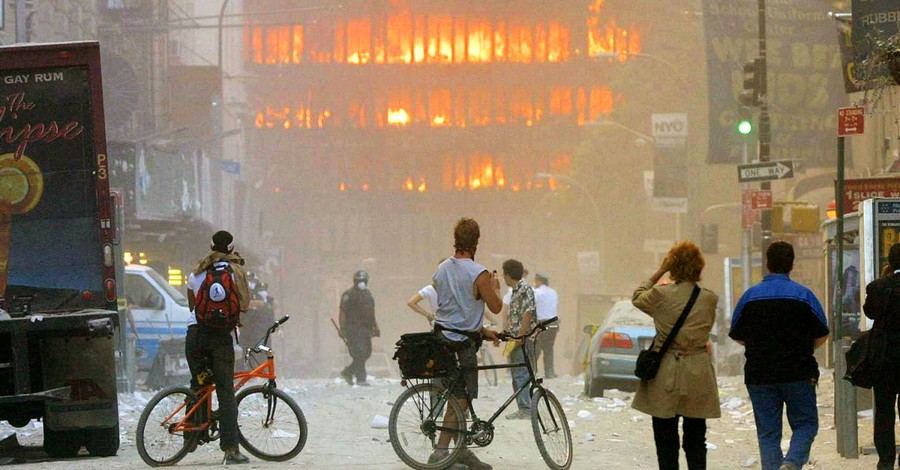 When I moved to New York City from Florida in 1993, I was a naive 23-year-old who wondered if I could ever find my way in this vibrant city. But every glimpse of the famous Statue of Liberty out in the harbor of my new home filled me with hope, assuring me that millions of people had remade themselves here and that I could too.
As my love for my adopted city grew, I wanted to share my enthusiasm, so I studied and trained to become a licensed New York City tour guide. Soon I was giving history lessons from the top of a double-decker bus and visiting the Statue of Liberty at least once a week. My group would spill into the 25-acre Battery Park and head toward the ferry that would take us to Liberty Island. Onboard, I would lead my groups up an internal stairwell all the way to the top deck and point them to the edge that would provide the best view of the statue as we crossed the harbor.
As Lady Liberty grew taller and more stately, I would bask in the squeals of delight and the excited conversations in multiple languages taking place all around me. As the ferry docked, I would hold up my flag to gather my group and march them down the gangway and across the long pier to the front of the statue for a group photo.
I never had to remind anyone to smile as they gathered beneath the massive statue that had welcomed millions of immigrants to our shores. Her beautiful green face and determined look inspired me, no matter how often I visited.
But when I sailed past the Statue of Liberty on September 11, 2001, I turned away in fear and confusion. A few hours earlier, my husband and I had watched a passenger jet plow into the South Tower of the World Trade Center. Panicked, we fled our Financial District apartment and sought refuge in Battery Park. When the towers crumbled, we found ourselves stumbling through a toxic snowglobe, covered in ash and yellow gunk, wondering if we would survive. We were crouched by the edge of the Hudson River, searching for pockets of clean air, when a NY Waterway ferry pulled up alongside the sea wall. Crew members without the benefit of a dock or loading ramp plucked scores of us from the edge of Manhattan and were now carrying us to the relative safety of New Jersey.
Out of habit, I had led my husband, who was carrying our 40-pound dog, through the ferry's interior passageways and up the short staircase to the open-air top deck. As we made our way to our seats, I took stock of the other passengers. There seemed to be about 200 evacuees onboard—office employees, hotel staff, women in workout clothes, parents with kids, mothers holding babies. Some appeared unscathed, as if they had been nowhere near the chaos. Others looked like us, caked in the yellow dust that had enveloped us when the towers fell. A few were smeared with blood, their clothing tattered and ripped.
We collapsed onto a bench, and Brian gathered Gaby onto his lap. As our boat set sail across the Hudson, I turned toward the downtown Manhattan skyline. A dust cloud boiled up from the spot where the Twin Towers should have been and stretched beyond the end of Battery Park out into the harbor. I became overcome with despair at the violent loss of life and property the attacks had unleashed on my city and my country.
The attacks had shaken my husband and me to our core. I spent days, then weeks, and then months in mourning, not sure where I fit in in this city or even this world that could produce such evil. Brian and I had suddenly found ourselves unemployed, living in a neighborhood of death and destruction, and experiencing PTSD. Although therapy helped ease some of our PTSD symptoms, we were searching for more. We wanted answers to our questions about the meaning of life. We began attending church and then bible studies. Eventually, we engaged in church ministries and volunteered in outreach programs – all of which led to a relationship with Christ. It was the Christian community that provided the best balm for our wounded souls and pointed to a God that was Sovereign over everything – even the incomprehensible.
In March 2002, I picked up one of the first tourist groups to venture back to New York. Although I wasn't sure how enthusiastically I could showcase what was left of my beloved city, I needed the work.
We pulled over at Battery Park, but instead of heading directly to the ferry, I led the group toward a white tent and instructed everyone to take off their belts and watches and empty their pockets. Even though the Statue of Liberty remained closed to tourists, no one was even allowed to visit her island without being searched for weapons and explosives. We regrouped after the long process and boarded the boat together.
As we traveled toward Liberty Island, I stayed seated while my group crowded to the edge, jockeying with other tourists for the best camera angle. As the familiar buzz of excitement rose around me, I lifted my head to see Lady Liberty, standing as tall and proud as always. She seemed no worse for wear, despite the attacks that had happened just a mile from her. Although, in contrast, I still felt battered and bruised, confidence, strength and determination were emerging inside of me because Christ filled my heart. I had begun a journey from the ashes of my own Ground Zero to understand that Christ walks with me through darkness and light. In time, my life became a testimony to God's power to restore and remake.
The worst terrorist attack on US soil cost almost 3,000 people their lives. In the 20 years since 9/11, every country on earth has faced many trials and hardships. Terrorists or natural disasters or pandemics may open gaping wounds and inflict great pain. They may tear down our greatest buildings or even the Statue of Liberty herself, but even so, as Christians, with the Psalmist, we can say, "Come and hear, all you who fear God; let me tell you what he has done for me" (Ps. 66:16).
---
The Sphere will be featured in an upcoming exhibit at the Wallach Art Gallery titled "The Way We Remember: Fritz Koenig's Sphere, the Trauma of 9/11, and the Politics of Memory" in NYC beginning September 10. For more information: https://wallach.columbia.edu/exhibitions/way-we-remember"
The views expressed in this commentary do not necessarily reflect those of Christian Headlines.
Photo courtesy: ©Getty Images/Mario Tama/Staff
---
Christina Ray Stanton is an author that has written about her experiences on 9/11 in Out of the Shadow of 9/11. For more information, refer to www.christinaraystanton.com."
---
---