Jim Denison
| Denison Forum
| Wednesday, August 4, 2021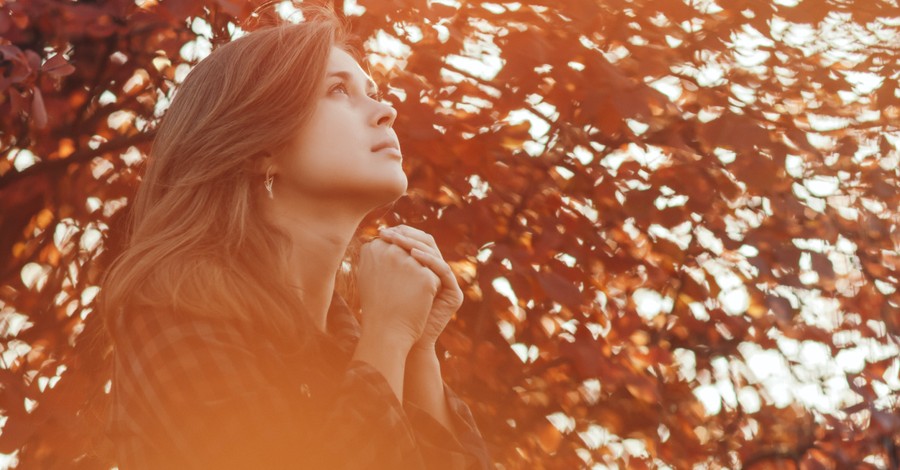 Jane Marczewski, aka Nightbirde, earned a standing ovation when she auditioned on America's Got Talent a month ago. A video of her stunning performance boasts more than thirty million views on YouTube as of this morning. Even though I've seen it several times, I had to watch it again today.
Part of what made her story so amazing was that she has been dealing with a terminal cancer diagnosis and has been given a 2 percent chance of survival. She told the judges, "It's important that everyone knows that I'm so much more than the bad things that happen to me."
Now "bad things" are happening to Jane again. She told her 704,000 Instagram followers Monday night, "Since my audition, my health has taken a turn for the worse and the fight with cancer is demanding all of my energy and attention. I am so sad to announce that I won't be able to continue forward on this season of AGT."
She added: "Life doesn't always give breaks to those that deserve it—but we knew that already."
President Biden calls on Gov. Cuomo to resign
Why do human-interest stories like Jane's so often make the news?
There is something intrinsic in us that values people as individuals. Part of what it means to be made in God's image is recognizing that others are also made in God's image.
This is why reports that New York Gov. Andrew Cuomo sexually harassed multiple women are so troubling. According to the New York Times, a report released yesterday by New York State attorney general Letitia James said that Mr. Cuomo and his aides cultivated a toxic work culture in his office.
Ms. James stated, "The independent investigation found that Governor Cuomo harassed multiple women, many of whom were young women, by engaging in unwanted groping, kisses, hugging, and by making inappropriate comments."
Shortly after the 165-page report was released, the Albany County district attorney said in a statement that his office was conducting an investigation into Mr. Cuomo's behavior. The speaker of the State Assembly, which has the power to impeach Mr. Cuomo, stated that the Assembly would undertake "an in-depth examination of the report and its corresponding exhibits," adding that "we will have much more to say in the very near future."
President Biden responded by calling on Gov. Cuomo to resign from office. The governors of four neighboring states joined Senate Majority Leader Charles Schumer and New York City Mayor Bill de Blasio in demanding that Cuomo step down as well.
Mr. Cuomo reiterated his contention that he has never touched anyone inappropriately, declaring that "the facts are much different from what has been portrayed." He also defended his office as a high-pressure, demanding workplace, but not a toxic environment.
An honest and urgent prayer
In Psalm 43, we find this honest and urgent prayer: "Vindicate me, O God, and defend my cause against an ungodly people, from the deceitful and unjust man deliver me!" (v. 1). The psalmist can ask this of God because he knows that God cares about his "cause."
He continues: "You are the God in whom I take refuge" (v. 2a). Then, however, he adds: "Why have you rejected me? Why do I go about mourning because of the oppression of the enemy?" (v. 2b).
This prayer is recorded in Scripture to model the kind of honesty we can bring to our Father. In Isaiah 1:18, he calls us to "reason together"—the Hebrew can be literally translated, "argue it out." From Job to Jesus, we find great spiritual giants whose doubts and cries of pain to God are preserved in God's word for us.
Whether you are struggling with physical disease like Jane Marczewski, dealing with the kind of harassment Gov. Cuomo is alleged to have committed and fostered, or suffering in some other way, you can be as honest with God as the biblical psalmist.
"My salvation and my God"
One way God redeems our suffering is by using it to strengthen our dependence on himself. Israel's defeat at Ai caused them to confess their sins and turn to God for deliverance (Joshua 7). Paul's "thorn in the flesh" taught him to trust God's power "made perfect in weakness" (2 Corinthians 12:9).
I wrote a website article yesterday about the Great American Hero restaurant in our area that is closing because it's "too successful." In the article, I quoted one of my favorite statements from Oswald Chambers' My Utmost For His Highest: "God does not give us overcoming life: He gives us life as we overcome. The strain is the strength. If there is no strain, there is no strength."
I also wrote a website article yesterday about Bruce Springsteen's daughter in the Olympics. In it, I noted that the best way to experience God's unconditional love for us is to stay connected to his love throughout the day in prayer and worship.
This is just what the psalmist did. After expressing his pain and doubts, he prays: "Send out your light and your truth; let them lead me; let them bring me to your holy hill and to your dwelling!" (v. 3). Like the psalmist, you can ask for light and truth from God today. You can follow them into his holy presence, wherever you are.
If you do, you will be able to testify with the writer: "Then I will go to the altar of God, to God my exceeding joy, and I will praise you with the lyre, O God, my God" (v. 4).
In stark contrast to the way his prayer begins, his experience with God's presence leads him to conclude: "Why are you cast down, O my soul, and why are you in turmoil within me? Hope in God; for I shall again praise him, my salvation and my God" (v. 5).
Whatever challenges you are facing, will you "hope in God" today?
NOTE: I commented yesterday on Twitter about a man duct-taped to an airline seat, Tesla's driver-assist system that thought the moon was a yellow traffic light, the collapse of an iceberg wall at a Titanic museum, and a full-team brawl at a New York Giants football practice, along with other news. I invite you to follow my tweets on breaking news throughout the day here.
Publication date: August 4, 2021
Photo courtesy: ©Getty Images/Fantom rd
The views expressed in this commentary do not necessarily reflect those of Christian Headlines.
For more from the Denison Forum, please visit www.denisonforum.org.
The Daily Article Podcast is Here!
---
---