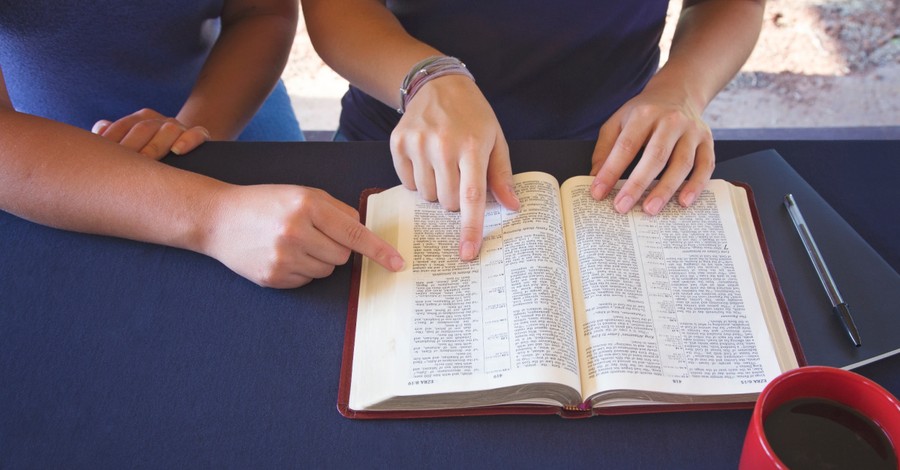 Witness testimony continued yesterday in the trial of Derek Chauvin. The former Minneapolis police officer is charged with second-degree murder, third-degree murder, and second-degree manslaughter in the death of George Floyd in May 2020.
Los Angeles Police Sergeant Jody Stiger, a use-of-force expert, testified in court that Mr. Chauvin used "deadly force" when he knelt on Mr. Floyd's neck for a restraint period of nine minutes and twenty-nine seconds. He also stated that "no force should have been used" by Mr. Chauvin once Mr. Floyd was handcuffed and lying on his stomach on the ground.
Many of us will never forget the horrendous video of Mr. Floyd's arrest and the news of his tragic death. The trial now underway is dominating global headlines, as it should. Bloomberg expects at least twenty-two other trials of international significance to occur this year as well.
Meanwhile, another kind of trial is occurring every day all around the world, one that most do not recognize for the eternal significance it possesses. Every day, Christians are "on trial" for their faith. Every day, skeptics attack our beliefs and seek to undermine the Christian movement. As we have seen this week, such attacks are growing in frequency and severity.
However, there is another way to view this trend: it is actually Jesus who is on trial. Satan is the prosecuting attorney; the Holy Spirit is the defense attorney. The nonbeliever is the jury. You and I are simply witnesses called to the stand by the defense attorney so we can tell the jury what we have experienced and know to be true.
"Asking a person to leave their mind at home"
So far this week, we have discussed three steps in sharing our witness effectively:
Seek the leading and courageous strength of the Lord, knowing that "the Holy Spirit will teach you in that very hour what you ought to say" (Luke 12:12).
Present your witness in conversation. Tim Keller is right: "All evangelism requires immersion into the various cultures' greatest hopes, fears, views, and objections to Christianity."
Show what is wrong with the prosecution's case, the "apagogic" task that prepares the way for biblical truth.
The fourth step is to defend the truth of God's word.
In Acts 17, Paul announced that God "made from one man every nation of mankind to live on all the face of the earth" (v. 26). Then he quoted the Greek poet Epimenides of Crete, who wrote, "In him we live and move and have our being" (v. 28a). The apostle followed this with a citation from the Stoic poet Aratus, "For we are indeed his offspring" (v. 28b). By citing authorities his audience accepted, he used evidence from their culture to defend the reasonableness and relevance of biblical truth.
You don't need a seminary degree to be used by God to do the same with those you influence.
It is important to know and be able to defend the essential truths of the Christian faith. (For more, see my articles on the authority of Scripture, belief in God, the virgin birth, the existence and divinity of Jesus, and miracles.) It is also good to be familiar with vital issues we are facing such as the Equality Act and rising animosity against Christianity. (For more on the Equality Act, please see my recent conversation with Greg Baylor of the Alliance Defending Freedom.)
But know that the Holy Spirit will lead you to those he has prepared for your message and will use your life, influence, and words to help them trust in your Lord.
The first key is to be available: "In your hearts honor Christ the Lord as holy, always being prepared to make a defense to anyone who asks you for a reason for the hope that is in you" (1 Peter 3:15). The second key is to resist the temptation to keep your faith personal and private: "It is better to suffer for doing good, if that should be God's will, than for doing evil" (v. 17).
In Living in Truth: Confident Conversations in a Conflicted Culture, apologist Mary Jo Sharp writes: "Christians currently face much cultural pressure to leave their religion at home.
However, the request is irrational. Christianity is a worldview; so are atheism, Buddhism, Islam, etc. No way exists for people to leave their worldview behind when they go somewhere. The idea is akin to asking a person to leave their mind at home."
"The first bishop of the church in Athens"
Seek God's strength and help in standing for Jesus; present biblical truth; show others why they need what God offers; defend your faith with courage and clarity. Last, trust the results to the Lord.
After Paul's apologetic presentation in Athens, we read that "some mocked" while others said, "We will hear you again about this" (Acts 17:32). However, "some men joined him and believed, among whom also were Dionysius the Areopagite and a woman named Damaris and others with them" (v. 34).
Damaris was apparently so well-known in the day that Luke could identify her merely by her name. "Others" were unknown to him but known to our Savior. And early historian Eusebius states that Dionysius "became the first bishop of the church in Athens" (Ecclesiastical History3.4), the intellectual center of the Greco-Roman world.
Jesus told us that some seed we sow will fall on pathways and be devoured by the "birds"; others will fall on shallow soil and produce no roots; others will fall among thorns that will choke them; but others will fall on "good soil" and produce grain, "some a hundredfold, some sixty, some thirty" (Matthew 13:3-9).
Our job is to testify as the Spirit leads us, then trust the results to the Lord. Sometimes we will be the first witness in the courtroom to testify, never hearing how the jury decides. Sometimes we will be the last witness and present when the jury decides, hopefully for Jesus. Often, we will be somewhere in the middle of the trial.
The key is to be used by Jesus as he continues his earthly ministry through us. If we will meet with him at the start of the day and surrender ourselves in communion with him through the day, he will author our thoughts, words, and actions in ways that draw others to himself.
What I do for those I love
I have learned that the more I love someone, the more I want to please them and the more I want others to know them. Frederick Buechner noted: "To sacrifice something is to make it holy by giving it away for love."
What will you make holy for Jesus today?
NOTE: The life of prayer is the way God makes us holy by shaping us into the image of Jesus. This is why I've written my newest book, Every Hour I Need Thee: A Practical Guide to Daily Prayer. This brand-new resource is to thank you for your donation to help more believers discern the news differently, so please request your copy when you give today. As we spend the day practicing Jesus' presence, to that degree we experience his power and joy. This is my prayer for you as you read Every Hour I Need Thee. May it truly enrich your life as you learn to walk in greater intimacy with your Creator.
Publication date: April 8, 2021
Photo courtesy: ©Getty Images/Pamela D. McAdams
The views expressed in this commentary do not necessarily reflect those of Christian Headlines.
For more from the Denison Forum, please visit www.denisonforum.org.
The Daily Article Podcast is Here!
---
---