Jim Denison
| Denison Forum
| Monday, November 25, 2019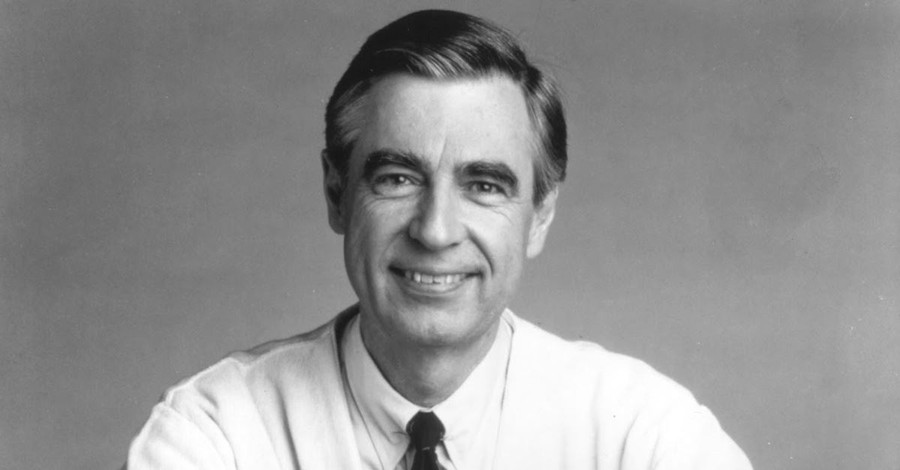 My wife and I saw A Beautiful Day in the Neighborhood on Friday. This morning, I'd like to explain why you must see this film. And why emulating Fred Rogers' ministry is so needed for our world and our souls.
"The great enigma of modern American media"
The movie is based loosely on the relationship between Fred Rogers and an Esquire reporter named Tom Junod who was sent in 1998 to interview him. Since I strongly urge you to see the film, I won't tell you more about their relationship except to say that it tells a story familiar to anyone who knew Fred Rogers in person.
Here's just one example: Junod writes about a boy in California with cerebral palsy who was so depressed that he talked about wanting to die. However, he loved watching Mister Rogers on television.
A foundation designed to help disabled children brought Fred Rogers to meet him. They talked, then Mister Rogers said, "I would like you to do something for me. Would you do something for me?" The boy said he would.
Mister Rogers then said, "I would like you to pray for me. Will you pray for me?" He later explained to Junod: "I asked him because I think that anyone who has gone through challenges like that must be very close to God."
According to Junod, "Ever since then [the boy] keeps Mister Rogers in his prayers and doesn't talk about wanting to die anymore, because he figures Mister Rogers is close to God, and if Mister Rogers likes him, that must mean God likes him, too."
One movie reviewer said of the film: "Nearly two decades after his death, Rogers remains the great enigma of modern American media, an unassailable object of good intentions whose influence spanned generations." In a culture as broken as ours, such a person is indeed an "enigma."
"Broadcasting grace through the land" 
Fred Rogers was a music major in college with plans to attend seminary upon graduation. Then he came home to Latrobe, Pennsylvania, to discover that his parents had bought a television. When he turned it on, according to Junod, he knew that he wanted to use its medium "for the broadcasting of grace through the land." 
He attended Pittsburgh Theological Seminary, where he earned a Masters of Divinity degree, and also took graduate courses in child development at the University of Pittsburgh. Upon graduation, he was ordained by the Presbytery of Pennsylvania with the charge to continue his ministry to children and their families through the media. 
Fred Rogers continued that ministry for thirty-three years, touching millions of souls. 
His singular focus was on helping children understand their intrinsic sacred value. He looked into the camera and imagined a single child to whom he was speaking. He did all he could to help that child face the challenges of our broken world, discussing such difficult subjects as death, divorce, and war. 
Across three decades, his mission was to convey to children everywhere the fact that God loves them just as they are. 
"The three secrets of happiness" 
Today's news is all the evidence we need that we need Mister Rogers' message as much today as ever. A deputy's son killed a beloved sheriff in Alabama, authorities said yesterday. A small passenger plane crashed into homes in Congo, killing at least twenty-five. And a mother in Australia has been charged with murder after her two children were found dead in a hot car Saturday. 
In such a fractured time, a New Yorker review lauds the film's "dramatization of an unabated sense of responsibility to do whatever one can to help put things aright" and calls it "a work of intimate and tragic politics, of unsought heroism that's cursed with the very fact of its necessity." 
Fred Rogers made the same point rather more simply. 
Tom Hanks' portrayal of Mister Rogers is one of the most masterful of his storied career. A reporter asked the actor, "Did playing this role change you?" He said that when they were making the movie, there was an attached quote of Fred Rogers on the call sheet every day. 
Then he quoted one of them: "The three secrets of happiness are: Be kind, be kind, and be kind."
"Ten seconds of silence" 
Kindness to others emulates and glorifies the One whose love for each of us is unconditional (Romans 5:8). Scripture is clear: we are to "love one another, for love is from God" (1 John 4:7).
One of the most powerful ways we can love others is to remember those who have loved us.
When Fred Rogers won his third Daytime Emmy and then went onstage to accept the Emmy's Lifetime Achievement Award, he said to the celebrity-filled crowd, "All of us have special ones who have loved us into being. Would you just take, along with me, ten seconds to think of the people who have helped you become who you are. . . . Ten seconds of silence."
Then he lifted his wrist, looked at the audience, looked at his watch, and said softly, "I'll watch the time." (You can see the video below.)
As Junod noted, "The tears fell upon the beglittered gathering like rain leaking down a crystal chandelier, and Mister Rogers finally looked up from his watch and said, 'May God be with you.'"
Would you take ten seconds to do the same right now?
The Daily Article Podcast is Here!
Publication Date: November 25, 2019
Photo Courtesy: Getty Images/Handout
---
---