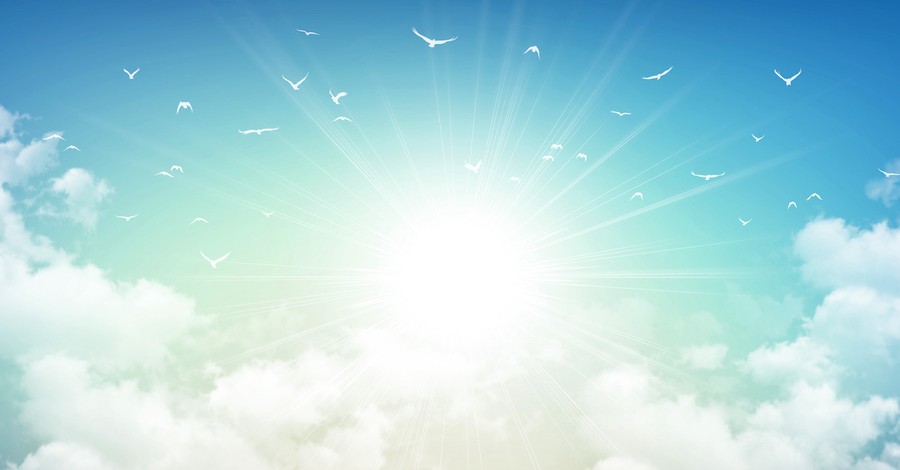 What can we expect to encounter in Heaven? What will we find?
In a word, everything! Everything that is most precious and dear to you and me, everything that is important to Christ-followers, is currently in heaven. Everything we need or desire will be found in heaven once we pass through its magnificent gates, either by death or by being caught up with Christ at the Rapture.
The word heaven is mentioned almost seven hundred times in the Bible. Thirty-three of the thirty-nine Old Testament books talk about heaven along with twenty-one of the twenty-seven books in the New Testament. The word heaven refers to something that is raised up or lofty. So the language of the Bible speaks of heaven as a place that is high, lofty, and lifted up.
Jesus does not intend for us to live in a vapory nether land, in a disembodied haze, or in a blissful but intangible state of mind. No, the Bible refers to heaven as a specific place.
Sometimes the Bible refers to heaven as a country, which implies vastness of territory. Sometimes it's referred to as the celestial city, which brings to mind buildings, streets, residents, and activity. Sometimes heaven is referred to as a kingdom, which speaks of organization and government. In the passage I quoted from John 14:1-3, Jesus referred to heaven as "My Father's house."
For me, there's something intimate, sweet, and personal about heaven when we talk about it as "My Father's house." It's no longer an empty space. In my mind's eye, I see a home. Jesus promised that if we put our trust in Him, He would prepare a place for us in our Father's house that will serve as our heavenly home. There is nothing imaginary, hypothetical, or intangible about that.
Next, our Redeemer is in heaven. Hebrews 9:24 says, "Christ has not entered the holy places made with hands, which are copies of the true, but into heaven itself, now to appear in the presence of God for us."
Just imagine the moment we get to heaven—and we see Jesus! Right now we don't see Him in a visual way. But the Bible says that when Jesus returns for us, "We shall be like Him, for we shall see Him as He is" (1 John 3:2).
Think of the joy that will be ours when we get to heaven and see the One who gave His life for us so that we could spend forever with Him in paradise!
When you become a Christian, God becomes your Father and makes you an heir. That means you have an inheritance in Christ that will never be touched by inflation. It won't be lost in an economic crash. Its value will never decline or decrease, and it is both reserved and preserved for you. Your name is on it.
Those eternal resources include the rewards we will receive from Christ. Jesus told His followers during a time of persecution, "Rejoice and be exceedingly glad, for great is your reward in heaven, for so they persecuted the prophets who were before you" (Matt. 5:12).
Heaven is also precious to us because our residence is there. I'm not just talking about where we will live; I'm talking about our citizenship. When we become Christians, we become residents of heaven: "Our citizenship is in heaven, from which we also eagerly wait for the Savior, the Lord Jesus Christ" (Phil. 3:20).
As believers in Jesus, we are not citizens of earth who are going to heaven. We are citizens of heaven who are traveling through earth. Let that reality change the way you live each day!
Heaven is also precious to us because it's where our riches are stored: "Do not lay up for yourselves treasures on earth, where moth and rust destroy and where thieves break in and steal; but lay up for yourselves treasures in heaven, where neither moth nor rust destroys and where thieves do not break in and steal. For where your treasure is, there your heart will be also" (Matt. 6:19–21).
The only things going from earth to heaven are human souls and the Word of God. So, if you're trying to build equity in heaven, invest your time, talents, and treasure in the Word of God and the souls of men and women who need the message of Jesus Christ.
Finally, heaven is precious because our reservation is there. The registry in heaven in which the names of all who belong to Christ are recorded is called the Lamb's Book of Life. Is your name written in heaven? Do you have a reservation there?
Recently a collection of nearly 400 hotels, regional tourism boards, tour operators, and others in the hospitality industry sent a letter to Chuck Sams, the director of the National Parks Service, and Deb Haaland, who is U.S. Department of the Interior Secretary. The reason for that letter? Frustration with the national parks' reservation website Recreation.gov.
For many years, tourists from all across America have seethed when trying to reserve camping sites or hotel accommodations at Yellowstone, Yosemite, Great Smoky Mountains National Park, and more than 4,200 other federally managed properties. The main issue seems to be the reservation system, which only allows would-be visitors to book between thirty and sixty days prior to a visit—a window that manages to thwart people who plan ahead and those who live spontaneously.
It's strange to think that gaining access to a national park is more difficult than gaining access to heaven, but that is the case! Faith in Jesus is all that's required to secure your reservation for eternal salvation.
If you are reading these words and aren't sure your reservation is secure, I urge you to pray right now. Confess your sins. Acknowledge Jesus Christ as your Lord and Savior. Do it now. Turn your life over to His control and accept His free offer of the gift of eternal life.
Taken from The Great Disappearance: 31 Ways to be Rapture Ready by Dr. David Jeremiah. Copyright © 2023 by Dr. David Jeremiah. Used with permission from Thomas Nelson.
The views expressed in this commentary do not necessarily reflect those of Christian Headlines.
Photo courtesy: ©Getty Images/titoOnz
---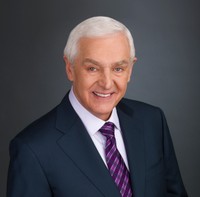 Dr. David Jeremiah is the founder and host of Turning Point and senior pastor of Shadow Mountain Community Church. He has been faithfully studying and teaching the Word of God for sixty years. He is also a prolific author, being the recipient of numerous awards for his books including bestseller lists in The New York Times, Wall Street Journal, Publisher's Weekly, and USA Today, the ECPA Medallion of Excellence Award, as well as two Gold Medallion Awards. Dr. Jeremiah is a sought-after speaker across the country—speaking frequently at universities, conventions, and conferences, as well as chapels for professional football and basketball teams. In 2020 he was awarded NRB's Hall of Fame and President's Awards. Believing our dreams should always be greater than our memories, he continually trusts God to accomplish great things through Turning Point's ministry around the globe.
Related podcasts from LifeAudio:
The views and opinions expressed in this podcast are those of the speakers and do not necessarily reflect the views or positions of Salem Web Network and Salem Media Group.
Related video:
Read more here.
Stock Footage & Music Courtesy of Soundstripe.com Thumbnail by Getty Images
---
---