Amanda Casanova
| ChristianHeadlines.com Contributor
| Tuesday, April 16, 2019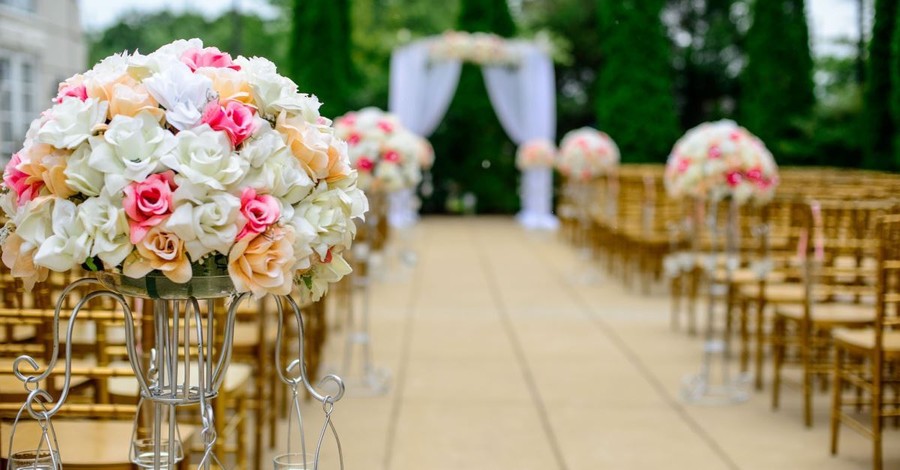 A Christian business owner in Pennsylvania is being criticized for his policy on marriage and use of his wedding venue.
According to the site PennLive, an openly gay man posted about the Star Barn's policy on Facebook, calling the policy discrimination.
"Discrimination is discrimination," Steven Dinnocenti, who first posted about the policy, told PennLive. "When you get the door slammed in your face, it's offensive. It's wrong. You are saying our money is not as good as the next person's."
Star Barn's owner, David Abel, told reporters that his faith is important to him. He said he is not discriminating.
"No persons will be discriminated against; however, we ask people to respect that we have core tenants in our faith and our beliefs and we cannot participate in any event that would be in contradiction to those core tenants - one of them being marriage, which has been biblically based for thousands of years as being between a man and a woman," he said.
The news about the wedding venue in Pennsylvania is the latest case involving religious freedom and LGBTQ rights.
Last year, the U.S. Supreme Court ruled in favor of bakery owner Jack Phillips, who refused to bake a cake for a gay couple's wedding. The court also ruled that the Colorado Civil Rights Commission was "hostile" to Phillips.
Then, earlier this year, the Supreme Court refused to hear an appeal from a Christian bed and breakfast owner in Hawaii who was ordered by another court to serve a lesbian couple.
A state court found the owner was in violation of Hawaii's Civil Rights Commissions' public accommodation law. The law makes it "illegal to deny a person access to or to treat them unequally in a place of public accommodation" because of a person's "religion," "sexual orientation," and "gender identity or expression."
Photo courtesy: Shardayyy Photography/Unsplash
---
---