Amanda Casanova
| ChristianHeadlines.com Contributor
| Monday, March 8, 2021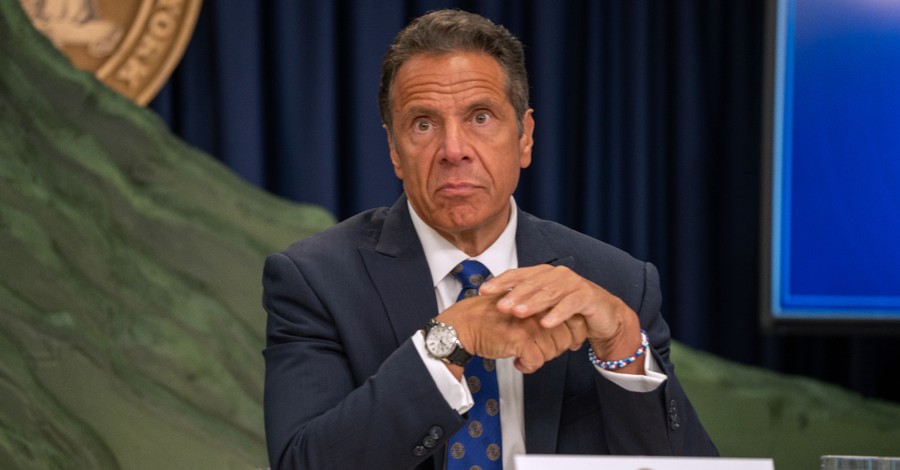 Senate Majority Leader Andrea Stewart-Cousins (D) and Assembly Speaker Carl Heastie (D) have both pulled their support for New York Gov. Andrew Cuomo, who has been accused of sexual harassment.
According to the Associated Press, Stewart-Cousins said Sunday that Cuomo needs to resign, while Heastie said that it was "time for the Governor to seriously consider whether he can effectively meet the needs of the people of New York."
Cuomo told reporters Sunday that he would not step down.
"There is no way I resign," he said. "They don't override the people's will, they don't get to override elections," he said. "I was elected by the people of New York state. I wasn't elected by politicians."
The news comes after two more women who previously worked for Cuomo came forward to accuse the governor of sexual harassment.
Five women have now said Cuomo acted inappropriately with them. The allegations include forcibly kissing an aide, asking another questions about her sex lif, and, in another allegation, trying to kiss a co-worker at a wedding they were both attending.
Stewart-Cousins said the allegations are distracting from the work that the state needs to do.
"Every day there is another account that is drawing away from the business of government," Stewart-Cousins said in a statement. "New York is still in the midst of this pandemic and is still facing the societal, health and economic impacts of it. We need to govern without daily distraction. For the good of the state, Governor Cuomo must resign."
The state's attorney general is investigating the sexual harassment claims.
In recent weeks, Cuomo apologized and admitted he was "being playful" with female colleagues.
"At work sometimes I think I am being playful and make jokes that I think are funny. I do, on occasion, tease people in what I think is a good-natured way," the governor said. "I do it in public and in private. You have seen me do it at briefings hundreds of times. I have teased people about their personal lives, their relationships, about getting married or not getting married. I mean no offense and only attempt to add some levity and banter to what is a very serious business."
Cuomo is also facing allegations that his administration refused to release complete statistics about COVID-19 deaths in nursing homes in the state.
Related:
New York Governor Andrew Cuomo Accused of Sexual Assault
New York Governor Andrew Cuomo Responds to Sexual Assault Allegations
NY Gov. Cuomo Issues Public Apology Following Sexual Assault Allegations
Third Woman Accuses New York Governor Andrew Cuomo of Sexual Harassment

Photo courtesy: ©Getty Images/David Dee Delgado/Stringer
---
Amanda Casanova is a writer living in Dallas, Texas. She has covered news for ChristianHeadlines.com since 2014. She has also contributed to The Houston Chronicle, U.S. News and World Report and IBelieve.com. She blogs at The Migraine Runner.
---
---