Amanda Casanova
| ChristianHeadlines.com Contributor
| Friday, July 19, 2019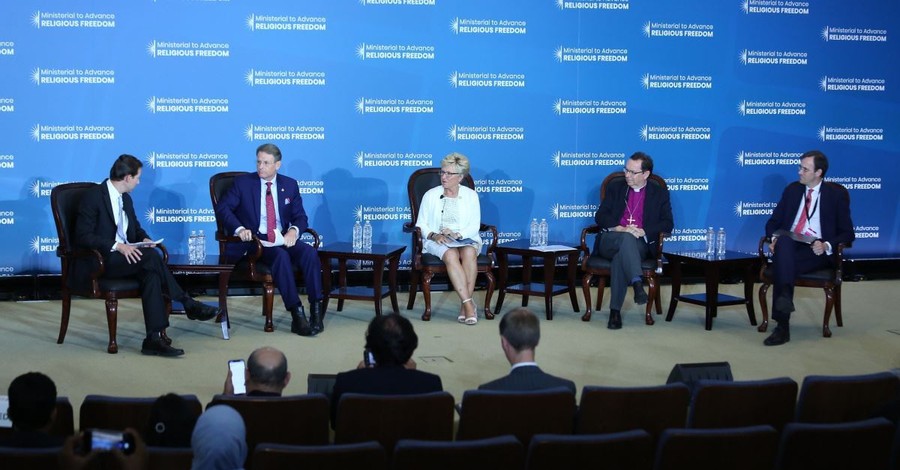 The son of a Pakistani governor who was killed for his support of Christian Asia Bibi says he too supports the mother who was wrongly charged with blasphemy.
"Eight years later, the woman that my father gave his life to defend has been found innocent by the highest court in the country," said Shaan Taseer, according to Faithwire. "For this ladies and gentlemen, I want to congratulate each and every one of you. Asia Bibi's acquittal is a victory for humanity, it's a victory for human dignity and it is a victory for common sense."
Taseer's father, governor Salmaan Taseer, was shot and killed in 2011 by one of his bodyguards after he said he supported Bibi.
"My father as the governor at the time said, 'No, not on my watch. I will not let this injustice take place for this woman, not when I am governor,'" Taseer said, adding that his father "threw his weight behind Asia Bibi" and "met with her in prison."
Bibi was charged with blasphemy in a Pakistani court and sentenced to death. In late 2018 she was acquitted, but she was not allowed to leave the country until May 2019.
"As we celebrate these victories, we must be mindful of the challenges ahead," he said. "While Asia Bibi — the world's most famous prisoner victim of blasphemy is a free woman — I want you all to know that there are 200 Asia Bibis in jail accused of blasphemy law in Pakistan today and these are only the reported cases."
Taseer was speaking at the state department's second Ministerial to Advance Religious Freedom.
According to Aid to the Church in Need, between the years 1990 and 2017 more than 20 Christians have been killed in Pakistan after being accused of blasphemy.
Photo courtesy: U.S. State Department/Public Domain
Related: 
'She Is Free Now': Asia Bibi Makes it to Canada, Is Finally Reunited with Her Family
U.S. State Department Hosts 'Largest Religious Freedom Event Ever Done in the World'
---
---