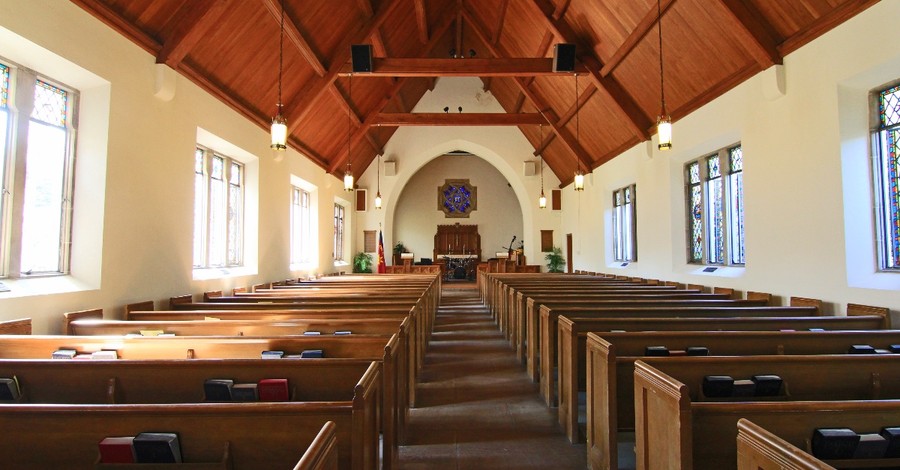 ---
A new report revealed that in 2020, the Southern Baptist Convention (SBC) saw declines in several key metrics, including baptisms, church membership and weekly church attendance.
According to the most recent Annual Church Profile (ACP) report, last year, the SBC saw a 3 percent (435,632 people) decline in church memberships. The drop in numbers brought the denomination's total number of members to 14 million. According to Lifeway Research, for the last 14 years, the SBC has seen a steady decline in membership numbers. The denomination's strongest year was reportedly 2006 when it had 16.3 million members.
Weekly in-person worship attendance was another key factor that saw significant declines in 2020. According to the report, the average number of people attending in-person worship services each week dropped by 15.44 percent or to 4.4 million people last year.
Lifeway Research Executive Director Scott McConnell argued that COVID-19 certainly played a part in this decline.
"COVID-19 clearly impacted in-person attendance. Throughout much of the year, churches tried to find the right balance of both in-person and online events," McConnell said, according to Lifeway Research.
McConnell noted that congregations were only asked to report the average number of people who attended in-person weekly worship when the church was actively meeting in person. "This is consistent with how congregations have been instructed to report in previous years when snowstorms and hurricanes kept congregations from meeting," McConnell shared.
"But COVID-19's impact extended beyond weeks that congregations could not meet at all," he said. "When they did meet, the average church saw fewer people attending."
Baptisms also saw a decline in 2020, with only 123,160 people being baptized. This is a 47.7 percent decline for 2019 when 235,748 people were baptized. Lifeway reports that this is the 9th year in a row that the number of baptisms within the SBC has dropped.
McConnell again argued that the COVID-19 pandemic would have also affected these numbers asserting that "Socially distant behavior is helpful for containing a pandemic, but it hindered meeting new people, inviting people to church, and helping them take a step of obedience to be baptized."
He added, "The last year Southern Baptists saw this few people follow Christ for the first time was 1918 and 1919 when the influenza pandemic was sweeping the world."
The final key metric that saw a decline in 2020 was giving and mission expenditures. The report found that "total church receipts" declined by .98 percent down to $11.5 billion. Congregations also reported mission expenditures totaling at $1 billion and Great Commission Giving of $409.8 million.
Photo courtesy: Debby Hudson/Unsplash
---
Kayla Koslosky has been the Editor of ChristianHeadlines.com since 2018. She has B.A. degrees in English and History and previously wrote for and was the managing editor of the Yellow Jacket newspaper. She has also contributed to IBelieve.com and Crosswalk.com.