Kayla Koslosky
| ChristianHeadlines.com Editor
| Monday, October 1, 2018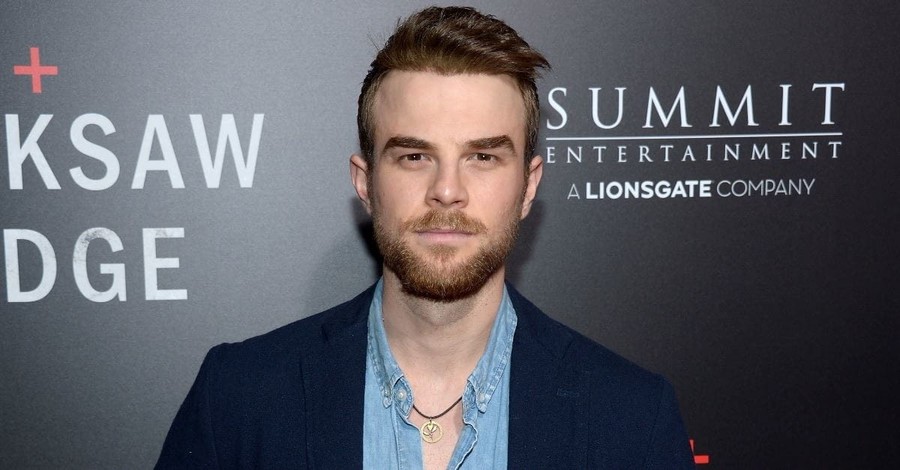 Vampire Diaries and The Originals star Nathaniel Buzolic sat down with Insights recently to talk about his love for Jesus and his strategy for navigating Hollywood and the television industry while also maintaining his faith.
The outlet also touched base with the Australian actor to see what he is going to get up to next since The Originals wrapped its fifth and final season this year. 
When asked how his faith supports him in the "competitive world of the entertainment business" Buzolic said, "it's helpful in enabling me to disconnect from a business that is based on how you look, how much money you make, how relevant you are and how many followers you have." 
The actor continued saying that the entertainment business is completely opposite of what Jesus teaches us. He said, "look at the teachings of Jesus it is an absolute upside-down kingdom where the person who is last is first, the person who serves is considered greatest in the kingdom of God."
But Buzolic noted that he has managed to stay grounded by realizing that what the world needs is not another successful actor to be a better place, but instead it "needs to start listening to the truth of what Jesus said."
The actor, who came to know Christ at age 27, did not grow up in a particularly Christian household, but he found faith in Christ after he started to hit dead ends in his life about the things that were important to him. The actor said, he began to question his purpose in life, so he challenged Christianity and then applied its principles to his life in an attempt to answer the question of his purpose. After doing this, Buzolic said, "I saw a huge difference."
Now a devoted born-again Christian, Buzolic says "one of the greatest gifts that I have ever been given with this show (The Originals) is that I have had the privilege to travel the world and do fan conventions and more and more I have become confident to share my faith with thousands of kids."
Buzolic noted that he has noticed that a lot of kids who come to the conventions are really broken. "There is so much brokenness in the room and there is so much brokenness in the world and people are desperately looking for an answer, a truth, a solution, something to anchor their hope in," he said.
Buzolic noted, The Originals has allowed him to connect with these broken kids and share the story of Jesus with them. "The message of Jesus is applicable for all people and circumstances. If you never share your faith you will never see the power of faith," he encouraged.
Buzolic shared that he has also had the opportunity to share his faith on television and movie sets in the past, noting that when talking to people in the show business industry what "you start to realize is that people who are so against it haven't really had a chance to have explained who Jesus is and what he represents very well."
Buzolic admits that he thinks social media has made our society depressed, saying that because of social media more and more people choose to weigh their self-love on likes and followers. Instead of this sort of love, Buzolic says, we need to be focusing on loving God and others. 
The actor is unsure of what projects he wants to do next, but for now, he is excited to attend Comic-Con in Australia and to visit Israel next May for a nine-day tour to all of the places Jesus went.
Photo courtesy: Getty Images/Matt Winkelmeyer/Stringer
---
---