Kayla Koslosky
| ChristianHeadlines.com Editor
| Tuesday, September 4, 2018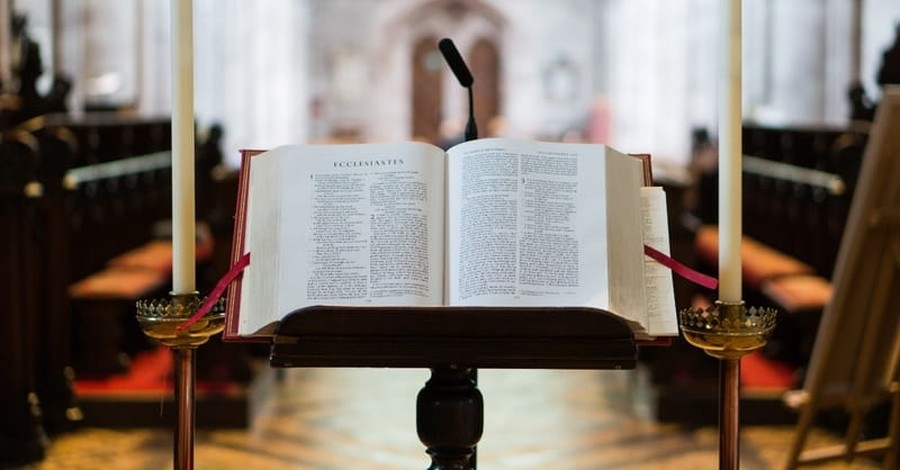 A Memphis pastor who uses profanity in his sermons says he doesn't believe the way he uses the words is swearing. Pastor Thaddeus Matthews of the Naked Truth Liberation and Empowerment Ministries in Memphis, Tennessee, told The Christian Post Thursday, "there is a difference in 'cussing' and 'cursing' as people say. The words that we use today like motherf****r, sh*t, da*n, were not words that were used in biblical times."
The pastor continues, "So I don't have an issue with the cussing. And the people that listen to me don't have an issue with the cussing, and I'm not trying to justify it to the traditional churchgoer."
Matthews' sermons, which have titles that are adorned with profane words, have gained millions of views online. The pastor says he really doesn't "give a da*n" what traditional Christians think of his practice.
In an interview with The Christian Post Mathews said, "I find no reason to try to justify that. I'm a fisher of men. I go to people on their level. And you have to get past the cussing to get the message. The cussing has drawn the attention of millions around the country."
"The cussing pastor," as Matthews calls himself, had a longtime career as a controversial broadcaster in Memphis before starting his ministry about three years ago.
"I'm a controversial figure in Memphis," the pastor started, "I've been in broadcast for nearly 40 years. So even prior to the ministry starting, we're going into our third year now, I've been a controversial person."
One of Matthews' most viral videos is one where he tells women to stop having sex with men who refuse to work. The video has over one million views.
According to The Christian Post, Matthews plans to take his message to the street next month, in what he calls "The Bullsh*t From the Pulpit Tour."
Matthews' desire to do this steamed from his want to push back against the "bullsh*t" happening in popular church culture, something he believes is causing many people to turn away from God.
"There's so much bullsh*t that's going on in the church in the traditional mindset. And the reason that people are leaving a view of believing in God is because they are believing in preachers, they are believing in churches, and preachers have set themselves up on pedestals and they are forgetting about the people. They're not giving people a message of hope," Matthews said.
"We're spending too much time talking about tithes and offerings but not talking about the needs of people in society. Why are people depressed? How do you get over depression? How do you have an abundant life?" he continued.
Matthews told the news outlet that he does not use certain words in church on Sunday's, but merely uses the cuss words to grab people's attention so he can share his faith.
"I don't call people from my pulpit motherf****r. But I don't have a problem with the word motherf****r. ... I don't give a damn what you think," he said. 
"My point is not to make you comfortable because I'm gonna tell you some things about life that's not being told by your preacher on Sunday morning that's gonna make you uncomfortable."
Matthews concluded saying, "We have turned God into our own social ideas, our own political ideas and we have gotten away from His awesomeness. He says in His Word that there would be a new thing, and this is that new thing," he said of his ministry.
Photo courtesy:Unsplash/Stephen Radford
---
---