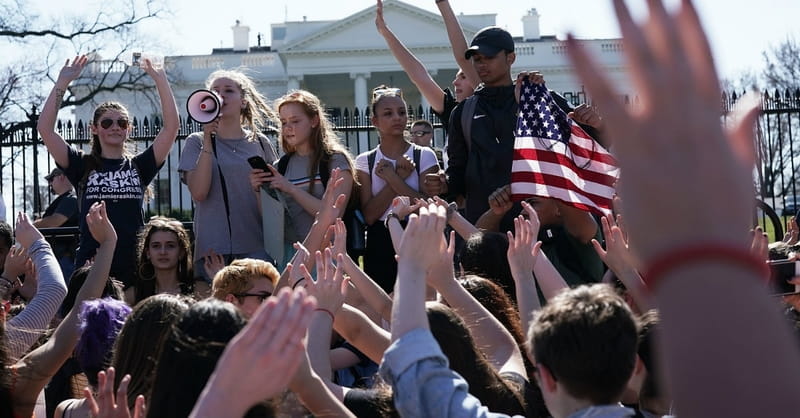 ---
One student has been injured in a high school shooting in Ocala, Florida. CNN reports that this is the 20th school shooting this year.
This shooting took place just as students around the country were set to participate in a school walkout to protest gun violence.
The student was reportedly shot in the ankle and has been taken to a hospital with non life-threatening injuries, said a spokesman for Marion Public schools in Ocala.
Police have taken the suspect into custody and have asked residents to avoid the area while they secure the premises and ensure the students are safe.
Students at the high school were taken to nearby First Baptist Church of Ocala where their parents were told to pick them up.
Meanwhile, students at about 2,500 schools around the nation are participating in a school walkout to protest the very thing that happened this morning.
"The fact that it happened on this day, in a way, reinforces what we are trying to get across," said Ryan Servaites, one of the students of Marjory Stoneman Douglas High School in Parkland, Florida, where 17 students and teachers were killed in February of this year.
"We won't stop," Servaites added. "This is why. It is, in a way, the world slapping us in the face, but we just have to look at it as a wake-up call."
Photo courtesy: Getty Images
Publication date: April 20, 2018
Veronica Neffinger wrote her first poem at age seven and went on to study English in college, focusing on 18th century literature. When she is not listening to baseball games, enjoying the outdoors, or reading, she can be found mostly in Richmond, VA writing primarily about nature, nostalgia, faith, family, and Jane Austen.