Amanda Casanova
| ChristianHeadlines.com Contributor
| Thursday, August 15, 2019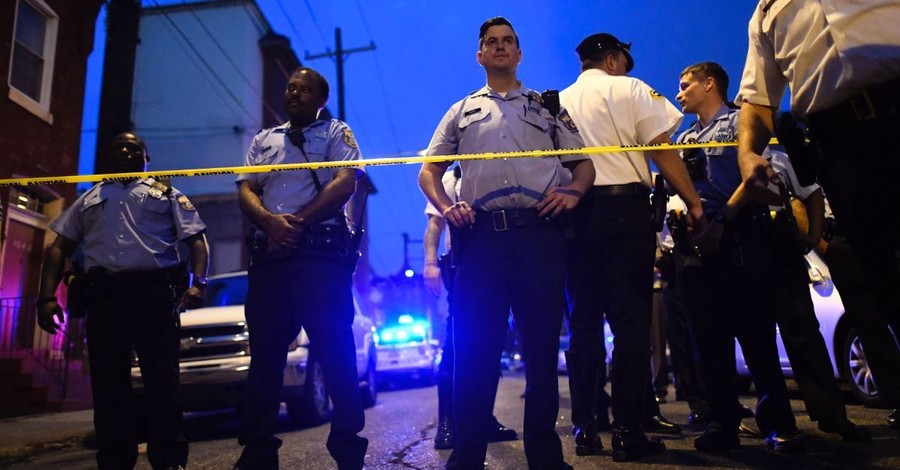 Six officers were wounded in an 8-hour standoff in Philadelphia where a gunman shot at the officers from inside his home.
The six officers have been released from the hospital, but Philadelphia Police Commissioner Richard Ross said the situation "could have been far worse."
"This was a very dynamic situation, one that I hope we never see again," he said Thursday.
Ross also served as the negotiator in the standoff, talking by phone to the gunman. 
The suspect, Maurice Hill, barricaded himself in his home about 4:30 p.m. when officers went to his home in north Philadelphia to serve a narcotics warrant.
Hill opened fire and Ross said officers "had to escape through windows and doors to get (away) from a barrage of bullets."
Two officers were trapped inside the house for about five hours after Hill started shooting. A SWAT team rescued them.
Ross said he wanted to be the negotiator in the standoff because he was "so worried" about the trapped officers.
"I wouldn't be able to live with myself if I was 200 feet away," he said.
Police also patched through Hill's former lawyer to try to convince him to surrender, but he eventually came outside after police deployed tear gas into the home. 
"I gave his attorney, Shaka Johnson, a lot of credit that he came and he was able to certainly engage him in conversation much longer," Ross said.
Johnson was watching the news when he received the call.
"I realized who it was," he said. "The game for me became getting him out of there safely.
"He did not want this to end violently. ... I told him you got to surrender now."
Hill has a criminal record with firearms charges, according to the Associated Press.
Philadelphia Mayor Jim Kenney said he was thankful that there were no fatalities in the shooting.
"I'm a little angry about someone having all that weaponry and all that firepower, but we'll get to that another day," Kenney said.
Photo courtesy: Getty Images/Mark Makela/Stringer
---
---