Kayla Koslosky
| ChristianHeadlines.com Editor
| Wednesday, August 22, 2018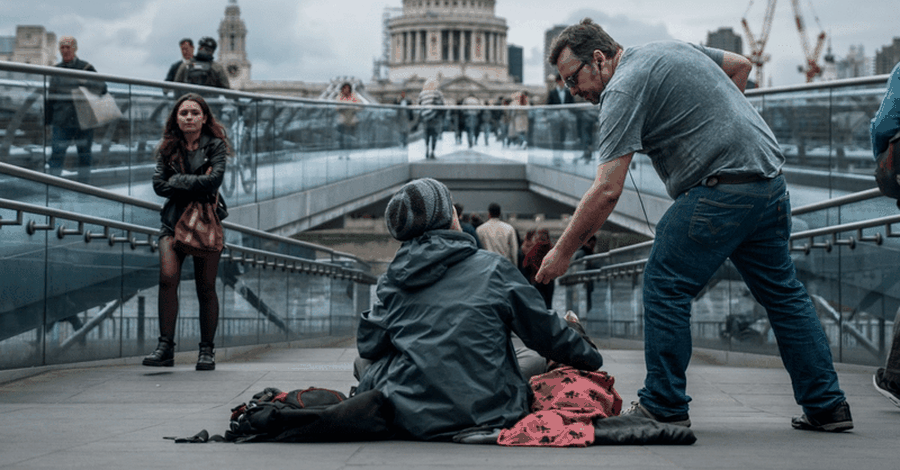 "The Marvelous Mrs. Maisel" actress, Rachel Brosnahan, became involved with Covenant House – a non-profit organization that provides resources and shelter for homeless youth  – about six years ago and according to The Christian Post, this would not be Brosnahan's last time getting involved. 
Brosnahan, who is now a member of Covenant House's board of directors, along with several of her co-workers from the Broadway play called "The Big Knife," took an interest in Covenant House several years ago and decided to create an event called "Broadway Sleep Out," now called "Sleep Out: Stage and Screen." 
Sleep outs are events that Covenant House hosts to raise awareness and money for child homelessness. During these events participants sleep outside for a night in an effort to show homeless youth that there are people who are committed to their future. Covenant House is an organization headquartered in New York city that provides shelter to homeless runaway and trafficked children. According to their website, "Covenant House has helped transform and save the lives of more than a million homeless, runaway and trafficked young people." For over four decades the Christian organization has offered housing and support services to approximately 80,000 young people each year. 
The non-profit organization relies heavily on the funding from patrons so that they can help as many kids as possible. 
On Monday, 104 people in the show business industry participated in this year's "Sleep Out: Stage and Screen" event.  According to sleepout.org the event surpassed its $300,000 goal, raising $373,809 for homeless youth.  
Brosnahan said this year the event had the largest number of participants than ever before. 
The Christian Post reports, that when asked what she hoped people would understand about these homeless youth Brosnahan said, "The least interesting thing about the young people who stay and live at Covenant House is the fact that they are homeless. They are artists and writers and brothers and sisters and mothers and daughters and friends and aspiring scientists and rappers and teachers and paramedics. They have so much energy and so many dreams that they're ready to put out into the world."
According to their website, Covenant House's mission statement says, "We who recognize God's providence and fidelity to His people are dedicated to living out His covenant among ourselves and those children we serve, with absolute respect and unconditional love." 
The statement goes on to say, "commitment calls us to serve suffering children of the street, and to protect and safeguard all children. Just as Christ in His humanity is the visible sign of God's presence among His people, so our efforts together in the covenant community are a visible sign that effects the presence of God, working through the Holy Spirit among ourselves and our kids."
Photo courtesy: Unsplash/Tom Parsons
---
---