Amanda Casanova
| ChristianHeadlines.com Contributor
| Thursday, September 16, 2021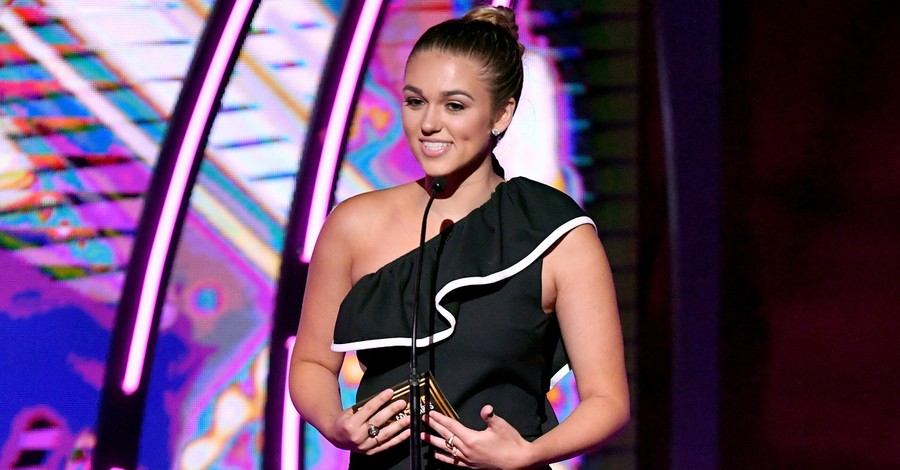 Sadie Robertson Huff recently spoke at a Christian women's conference and encouraged young women to learn the difference between God's truth and what young people sometimes refer to as "my truth."
According to The Christian Post, Huff was speaking at the LO Sister Conference in late August in West Monroe, Louisiana.
"Girls, there is a truth, and there is a lie," she said. "You have to understand that. There is a Savior who is the truth, and there is a devil who is a liar. They are both available. They are both going to be speaking. The question is: who are you listening to?"
Huff said she understood that many young people struggle with knowing the truth.
"This is really leading us down a bad path," she said. "That's a scary way to live … When we are so entitled in our opinion that we change our truth so that no one can tell (us) that it's wrong. It can be very confusing when we don't have a standard for truth because if nothing is true, then now we will say, 'what is love?' or 'what is freedom?' because it's all relative and it can all change."
She also referred to the popular phrase "my truth," which many young people use to express their personal opinion. Huff said instead, Christians should rely on God's truth.
"Is it because the crowd is doing it? Is it because that's what's trendy? Is it because that's what's cool right now?" she asked. "Or is it because [you] believed a lie a long time ago and didn't realize? Do I feel like I have truth in me, or do I feel like a thief has come and stolen, killed and destroyed my life?
"If you're sitting here right now and you're saying, 'I've chosen what the crowd has chosen, I've chosen what the enemy spoke over me, I am living a lie. I believe my life is meaningless. I believe my life has no purpose. I identify with my sexuality. I identify as my addiction. I identify with the things the enemy has spoken over me and convinced me to do. I'm living a sinful life, but today I want to choose Jesus.' You can," Huff added.
Photo courtesy: ©Getty Images/Jason Davis/Stringer
---
Amanda Casanova is a writer living in Dallas, Texas. She has covered news for ChristianHeadlines.com since 2014. She has also contributed to The Houston Chronicle, U.S. News and World Report and IBelieve.com. She blogs at The Migraine Runner.
---
---