Kayla Koslosky
| ChristianHeadlines.com Editor
| Monday, March 25, 2019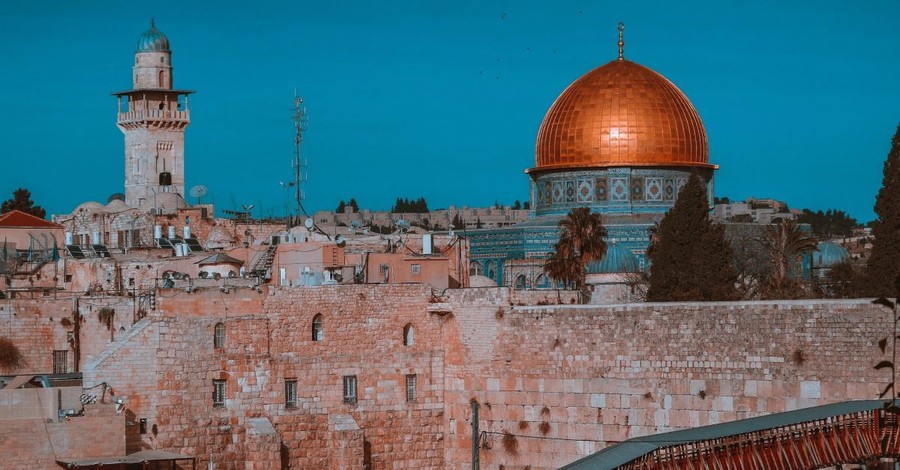 Romanian and Honduran officials announced on Sunday that they would be moving their Israeli embassies from Tel Aviv to Jerusalem.
According to The Times of Israel, Romanian Prime Minister Viorica Dăncilă announced at the American Israel Public Affairs Committee conference that she – taking cues from the United States – would be moving the Romanian embassy in Israel to Jerusalem. 
As Dăncilă stood on stage at the AIPAC conference she noted the longevity of the relationship between Israel and Romania saying, "Last year, Romania celebrated 70 years of uninterrupted diplomatic relations with the State of Israel." 
"This is an undeniable historical and diplomatic fact," she added.
Dăncilă also emphasized Romania's commitment to protecting "the continued peace dialogue between Israelis and Palestinians" as well as her commitment – as the president of the council of the European Union – to forge closer relationships between Israel and the rest of the EU.
 Dăncilă then announced the big move, saying that like Donald Trump moved the U.S. embassy in Israel to Jerusalem, so would she. 
The Prime Minister said, "As we all know, President Donald Trump opened the Embassy of the United States in Jerusalem. This admirable and brave step impressed me, my government and the Romanian people."
She continued, "Moving the American embassy is emblematic and it proves the powerful connection of values and interests between the American people and the Israeli people."
Dăncilă said this move launched an international process of reflection, causing leaders from around the world to contemplate moving their embassies too. 
"In fact, the Romanian government initiated the process of evaluating the opportunity of moving the Romanian embassy to Jerusalem," she added.
"This is why I am pleased to announce today in front of this AIPAC audience that after the finalization of this analysis, with all the constitutional actors involved in the decision-making process and in full consensus that I, as prime minister of Romania, and the government that I run will move our embassy to Jerusalem, the capital of the State of Israel," Dăncilă proclaimed.
According to CBN News, Honduran leaders echoed Dăncilă's sentiments at the conference by announcing that they too would be moving their embassy in Israel to Jerusalem.
As Christian Headlines previously reported, after the United States made the move in 2018, Australian and Brazilian leaders announced similar intentions. According to CBN News, the Czech Republic is also considering moving their embassy from Tel Aviv to Jerusalem in the near future.
Photo courtesy: Josh Appel/Unsplash
---
---