Kayla Koslosky
| ChristianHeadlines.com Editor
| Tuesday, September 4, 2018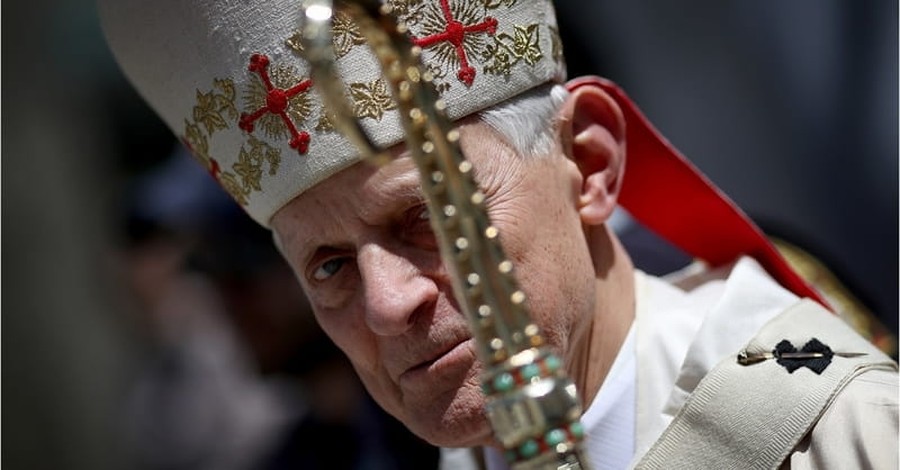 During mass on Sunday in Washington D.C., while Archbishop of Washington Donald Wuerl was addressing the Catholic church sexual abuse scandal, a protester shouted, "shame on you" and walked out of the church. 
According to ABC News, the protester is Catholic, but he is not a member of Wuerl's parish. After the man shouted at the archbishop, Wuerl responded saying, "Yes, my brothers and sisters, shame. I wish I could redo everything over these 30 years as a bishop and each time get it always right."
Since a Pennsylvania grand jury released its findings saying that Wuerl allegedly participated in mass coverups of sexual abuse toward children in the church, many have called for his resignation.
According to ABC News, Wuerl was a bishop in Pittsburgh between 1988 and 2006 and is being accused of helping protect predator priests during this time. Allegedly, Wuerl mishandled complaints and reassigned and/or reinstated accused priests.
Pennsylvania's attorney general released the grand jury report in August revealing the results of a two-year investigation. The report acknowledged that approximately 1,000 children had been abused by Catholic clergy members over seven decades.
"Predators in every diocese weaponized the Catholic faith and used it as a tool of their abuse," Attorney General Josh Shapiro said last month. 
"Priests were raping little boys and girls and the men of God who were responsible for them not only did nothing, they hid it all -- for decades. The cover up was sophisticated and, all the while, church leadership kept records of the abuse and the cover-up," he added.
Wuerl maintains that he had no part in the cover up and in a statement last month he said, "While I understand this report may be critical of some of my actions, I believe the report confirms that I acted with diligence, with concern for the victims and to prevent future acts of abuse." 
He continued, "I sincerely hope that a just assessment of my actions, past and present, and my continuing commitment to the protection of children will dispel any notions otherwise made by this report."
Photo courtesy: Getty Images/Win McNamee/Staff
---
---