Kayla Koslosky
| ChristianHeadlines.com Editor
| Monday, October 8, 2018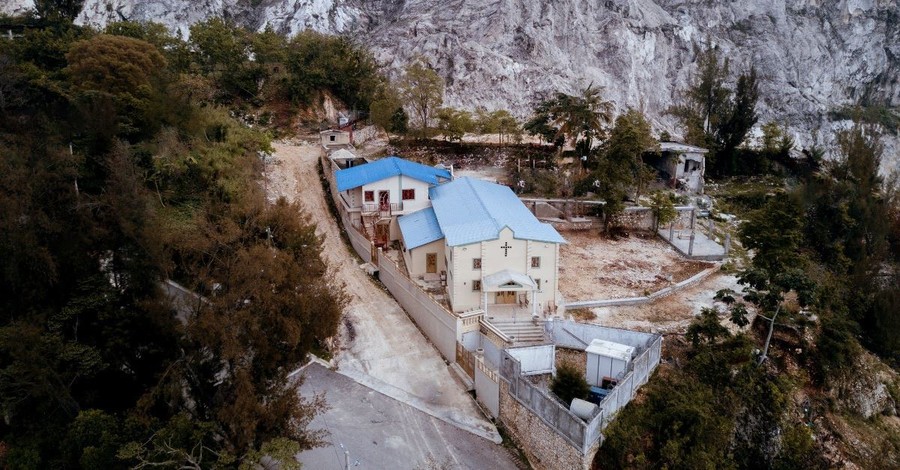 On Saturday night, a 5.9 magnitude earthquake struck Haiti near Port-de-Paix. 
According to the U.S. Geological Survey the quake was centered 12 miles northwest of Port-de-Paix, which is about 136 miles from the capital of Port-au-Prince.
After the quake struck, the nation was hit by a powerful 5.2 aftershock on Sunday. 
The U.S.G.S. said the epicenter of the aftershock was located 9.8 miles at a depth of 10 kilometers.
CBN reports that the earthquake toppled cinderblock buildings and homes, claiming the lives of 12 people and injuring 188.  
The civil protection agency in Haiti has reported that at least seven people died in the city of Port-de-Paix and three people have died in the community of Gros-Morne in Artibonite province. 
The quake and aftershock caused panic and fear across many cities causing some citizens to not feel safe. 
"I feel like my life is not safe here," said the director of the San Gabriel National School in Gros-Morne nun Maryse Alsaint. Several classrooms at her school were severely damaged.
The quake also caused major damage to a prison and police station in Port-de-Paix. The prison sustained enough damaged that prisoners tried to escape, CBN reported. Police officers had to use tear gas to contain prisoners inside of the facility. So far, there is no word if any inmates escaped during the frenzy.
The quake was also reported to have been felt in neighboring Dominican Republic and eastern Cuba. No damage has been reported in these places.
In Haiti, officials have struggled to secure buildings and build earthquake safe homes because of deep poverty and government instability.
At this time, rescue workers in Haiti have stopped looking for more victims and are focusing their efforts on clearing debris. 
Haiti's President Jovenel Moise took to Twitter on Sunday to write, "Emergency operations are multiplying. FAES is currently Working. Convoys of food kits and drinking water are already in route to the Grand'Nord, especially Port-de-Paix and Gros morne."
Photo courtesy: Ben White/Unsplash
---
---