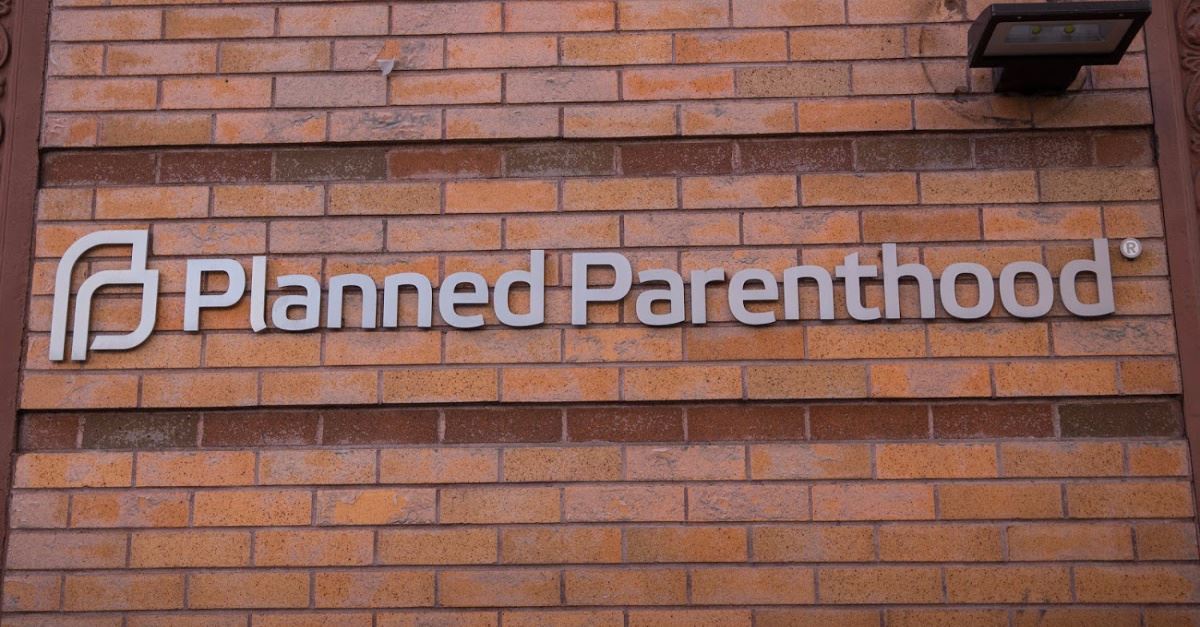 ---
The Planned Parenthood Action Fund, a nonprofit advocacy group, tweeted this week that abortion is "moral" and is "health care."
|-------------|
| ABORTION |
| IS |
| MORAL. |
| IT |
| IS |
| IMPORTANT|
| IT |
| IS |
| HEALTH |
| CARE. |
|-------------|
(\__/) ||
(•ㅅ•) ||
/   づ

— Planned Parenthood Action (@PPact) November 19, 2019
According to Faithwire, the group sent out the tweet this week and at the time of this writing has generated more than 1,000 retweets and nearly 6,000 likes.
But the tweet also sparked opinions from pro-life advocates.
"Abortion is 'healthcare' like the death penalty is 'just helping someone get a good night's sleep'," one person said in response to the tweet.
Abortion is "healthcare" like the death penalty is "just helping someone get a good night's sleep".

— Janemarch888 (@Janemarch888) November 19, 2019
"Abortion is immoral. It is a big problem. It is not health care," tweeted another.
|-------------|
| ABORTION |
| IS |
| IMMORAL. |
| IT IS A BIG |
| PROBLEM. |
| IT IS |
| NOT |
| HEALTH |
| CARE. |
|-------------|
(\__/) ||
(•ㅅ•) ||
/   づgen

— Ryan McAllister ن (@RyanTMcAllister) November 20, 2019
The tweet comes about a week after Planned Parenthood Medical Director of the St. Louis Region and Southwest Missouri Dr. Colleen McNicholas testified during the U.S. House Committee on Oversight and Government Reforms proceedings.
"[Abortion] is important, it is healthcare, and I support people being the experts in their own lives in making decisions for themselves," McNicholas told Rep. Thomas Massie (R-Ky.) during the proceedings.
According to NPR, the committee's hearing was meant to look into Missouri's "state efforts to undermine access to reproductive health care," including health regulations for clinics and doctors who perform abortions.
Acting Committee Chairwoman Carolyn B. Maloney told NPR that they would "examine Missouri's onerous restrictions as a case study showing how states — emboldened by the Trump administration's harmful policies — are eliminating access for their residents."
Allie Stuckey, host of a conservative podcast called Relatable, also testified at the hearing.
"I don't quite understand the logic of saying that killing the child in the womb is moral, is healthcare," she said. "In what other situation, besides when the child is defenseless in the womb, do we call killing someone 'healthcare,' do we call killing someone 'moral?'"
Stuckey later tweeted: "If there's anything I learned from today's hearing on abortion legislation, it's that Democrats' arguments on the subject are truly nothing more than silliness. Euphemisms, generalities, strawmen & gaslighting is all they have. It'd be funny if babies weren't dying as a result."
Photo courtesy: ©Getty Images/Andrew Burton/Staff
---
Amanda Casanova is a writer living in Dallas, Texas. She has covered news for ChristianHeadlines.com since 2014. She has also contributed to The Houston Chronicle, U.S. News and World Report and IBelieve.com. She blogs at The Migraine Runner.