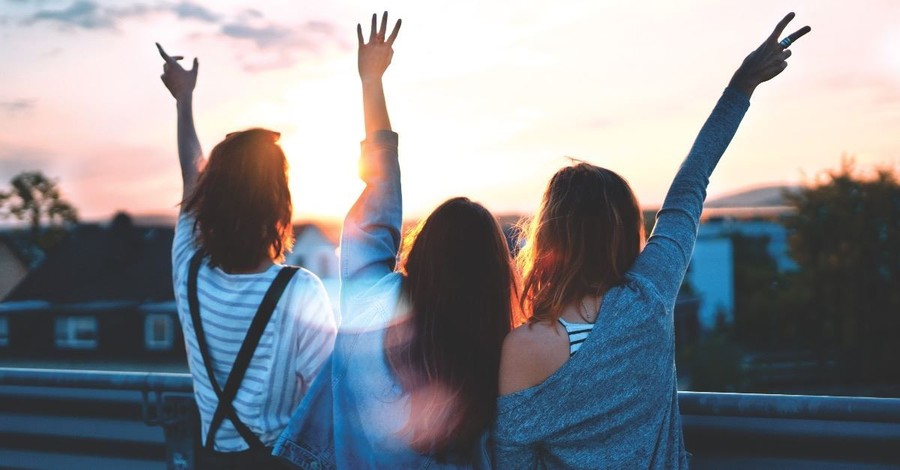 Matt Chandler shared a few words of warning with those attending Together 2018 at Texas Motor Speedway. The event amassed thousands, many of which were millennials. Chandler spoke specifically to the younger crowd, preaching a message that encouraged them to avoid becoming "slaves to a type of works-based righteousness that has no power to change your life." 
Chandler, who serves as the lead pastor at the Village Church in Flower Mound, Texas, indicated just how easy it is for young people to give in to the idea that the only way to gain Jesus' love is by being the perfect version of themselves.
"You start to believe, 'Man, if I could just stop doing this, or just get away from this, then He would love me.'" 
He went on to explain that this way of thinking is not the answer, saying "And yet, the Gospel would say that while you were at your worst, Jesus saved you. It wasn't when you got your act together, it was not when you stopped doing this or when you started doing this. No, it's when you believed upon the promises of Christ's life, death, and resurrection. It's when you turned from the world and you faced Him that the Gospel took root in your life." 
Chandler noted that when this truth is forgotten, it can largely take away the joy we experience in our lives: "It's not what Christ died to bring you," he said. "He died to bring you into life, into joy, and we do that by staying in the Gospel, not moving on. We don't move from Gospel to moralism." 
One way to measure one's understanding of the Gospel, Chandler mentions, is to observe their actions when they "blow it."
"If, when you blow it, you're like, 'Well, I gotta hide from Jesus for a while,' and you run from Him until you feel like you're doing good again, and then you go back, you don't understand the Gospel. The Gospel says that while we were yet sinners, Christ died for us and that grace is sufficient."
Chandler went on to recognize the powerful metamorphosis that occurs when we believe that Jesus loves us as we are: "I think you're forgetting that it wasn't you at your best that Jesus died for you; it was at your worst. Jesus knew that we would fall short, not just in the past, but that we would be stumbling forward too." 
Together 2018 was an evangelism event that centered its focus around encouraging and preparing the next generation to become closer with each other, Jesus, and the world they live in. The event, led by millennials, amassed a truly massive crowd of over 90,000 people. 
PULSE founder Nick Hall had this to say about the grand event: "Together 2018 is a massive training and commission event geared toward millennials and Gen Z," he told The Christian Post. "This is a revival generation. If revival is going to happen, we feel like now is the time to equip this generation for the best of what's available. We want to bring Christians from all over the nation together in prayer to empower the Church and awaken the culture to Jesus."  
Photo courtesy: Simon Maage/Unsplash
---
---