Amanda Casanova
| ChristianHeadlines.com Contributor
| Published: Feb 05, 2020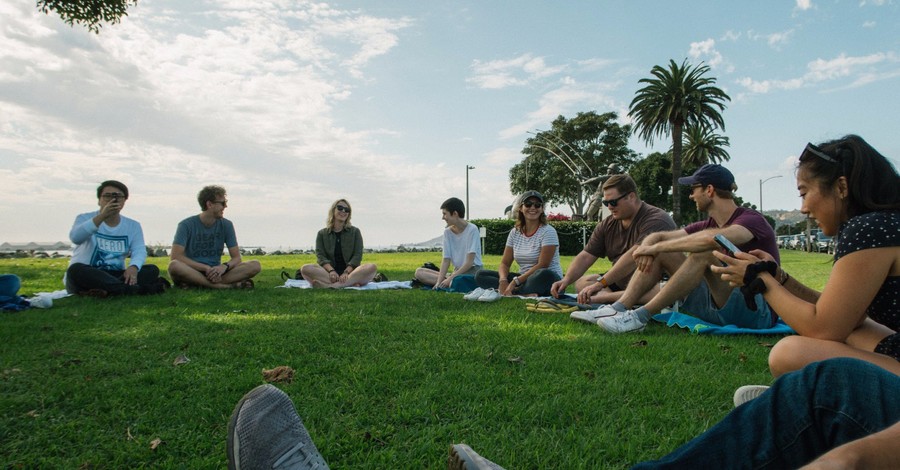 Pastor and author John Ortberg reportedly allowed a volunteer who had confessed to being attracted to minors continue to working with children.
According to a statement released by the Menlo Church's elder board, in July 2018, a volunteer in the Menlo Church confessed to Ortberg an "unwanted thought pattern of attraction to minors."
"The person assured, to John's satisfaction, that the person had not acted on the attraction and sought John's support," the board wrote. "John believed the person and provided prayers and referrals for counseling."
Ortberg did not tell anyone about the volunteer and allowed the church member to continue volunteering with children.
Ortberg's estranged son, Daniel Lavery, learned of the conversation between Ortberg and the volunteer and decided to report the information to the church's elder board.
According to a letter posted by Lavery to Twitter, the volunteer also came to him to confess "obsessive sexual feelings about young children." Lavery said the volunteer also told him that they looked for "unsupervised volunteer positions with children" as a way of "treating this obsession," including overnight travel with children.
Additionally, the volunteer reportedly told Lavery that they had originally confessed to Ortberg in 2018.
Lavery said he asked his father and mother, Nancy, about the 2018 conversation, but Ortberg refused to report the situation to the elder board.
Lavery brought the information to the board and advised the volunteer to resign from his service position. Reportedly, the volunteer did so.
My statement on Menlo Church and my father; I won't be reading replies to this but I'm grateful to the friends and chosen family who have helped Grace and me through the last few months. pic.twitter.com/elT9I7v9u6

— Daniel M. Lavery (@daniel_m_lavery) February 2, 2020
Menlo Church said they independently investigated the situation and found no evidence of criminal wrongdoing, Relevant Magazine reports.
"Nevertheless, the investigation showed John exhibited poor judgment that was inconsistent with his responsibilities as Senior Pastor," the church elders wrote.
Ortberg took a leave of absence after the board was notified of the situation, but the church also said in its statement that Ortberg "deeply apologizes for his action and decisions, and is committed to the safety and integrity of our community and to ensuring that such a situation does not arise again."
Photo courtesy: Pexels
---
Amanda Casanova is a writer living in Dallas, Texas. She has covered news for ChristianHeadlines.com since 2014. She has also contributed to The Houston Chronicle, U.S. News and World Report and IBelieve.com. She blogs at The Migraine Runner.
---
---