Kayla Koslosky
| ChristianHeadlines.com Editor
| Updated: Feb 15, 2019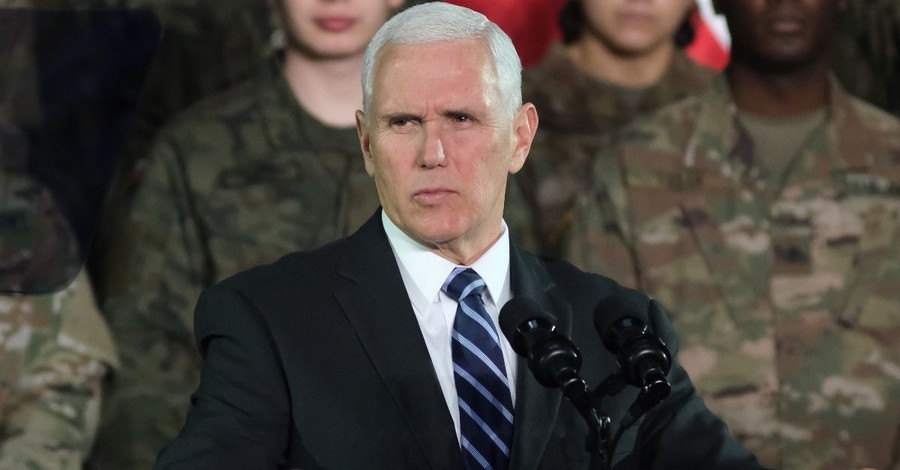 During a conference on Wednesday, Vice President Mike Pence warned European and Middle Eastern leaders of the 'new Holocaust' the Iranian regime is plotting.
Iranian President Hassan Rouhani announced on Monday – during the 40thanniversary of the Islamic Revolution – that he would 'raze Tel Aviv and Haifa to the ground' if the U.S. military attacked. 
Two days later, during a two-day conference in Warsaw, Poland, Pence spoke to world leaders noting the Iranian regime's threat to "eliminate" Israel. 
He said, "the Authoritarian regime in Tehran represses the freedom of speech and assembly, it persecutes religious minorities, it brutalizes women, executes gay people and openly advocates for the destruction of the state of Israel."
He continued noting remarks made by the former Supreme Leader of Iran. Pence said, "Ayatollah Khomeini himself said that it is the mission of the Islamic Republic of Iran to erase Israel from the map."
Pence went on to condemn anti-Semitism, urging each of the world leaders in the room to condemn anti-Semitic rhetoric as well. "Anti-Semitism is not just wrong, it's evil," Pence said.
"Anti-Semitism must be confronted where ever and whenever it arises, and it must be universally condemned," he added.
"But beyond this hateful rhetoric, the Iranian regime openly advocates another Holocaust and it seeks the means to achieve it," Pence warned.
According to the Daily Mail, before the conference began, Secretary of State Mike Pompeo shared the same sentiments as Pence with reporters. Pompeo said, "The three H's — the Houthis, Hamas and Hezbollah — these are real threats ... you can't get peace in the Middle East without pushing back against Iran." Pompeo was referring to the Islamic regime's envoys in Yemen, Lebanon, Syria and Iraq.
On Thursday, Pence denounced the decision by France, Germany and Britain to allow businesses from their respective countries to continue to operate in Iran, noting that the U.S. will be implementing stronger sanctions on the Middle Eastern nation.
Pence said of the European countries' decisions, "It's an ill-advised step that will only strengthen Iran, weaken the EU and creates still more distance between Europe and the United States."
"The time has come for our European partners to withdraw from the Iran nuclear deal and join with us as we bring the economic and diplomatic pressure necessary to give the Iranian people, the region and the world the peace, security and freedom they deserve,' he charged.
Photo courtesy: Getty Images/
Video courtesy: C-Span
---
---