Kayla Koslosky
| ChristianHeadlines.com Editor
| Tuesday, November 20, 2018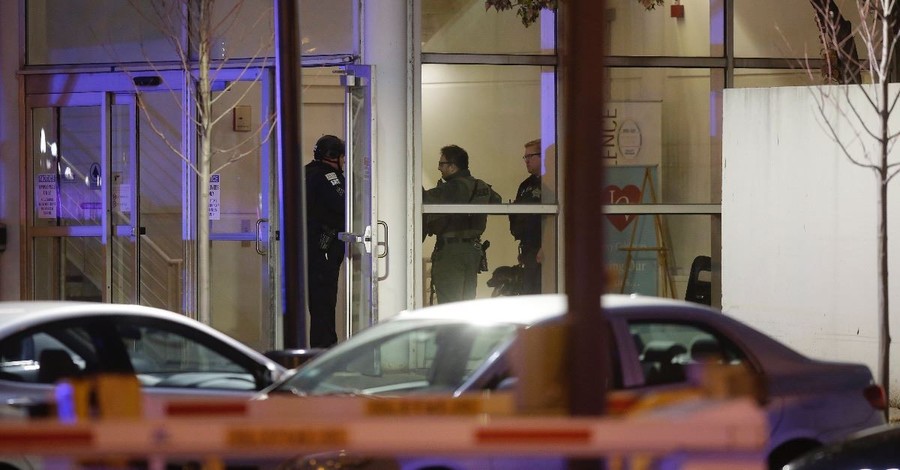 The sound of gunfire rang through a Chicago hospital on Monday, leaving three dead. 
On Monday, a male and female couple standing in the Mercy Hospital parking lot, engaged in a verbal confrontation with each other. According to the Chicago Police Superintendent Eddie Johnson, a friend of the woman tried to intervene, but when he stepped in the other name flashed a handgun at him.
Reportedly, the woman's friend ran into the hospital to get help. While the friend was seeking help, the attacker pointed his gun at the woman he was arguing with and shot her dead. 
According to CNN, after a witness saw the woman fall to the ground, the gunman "stood over her and shot her three more times."
When officers arrived on the scene the gunman opened fire on the squad cars and then ran inside the hospital. The police followed suit.
While inside the hospital the suspect exchanged gunfire with a police officer killing him, and then shot an unsuspecting woman who was leaving an elevator. 
According to the Police Superintendent, Officer Samuel Jimenez, who joined the department in February 2017, was the officer killed during the incident.
A doctor and a pharmaceutical assistant were also killed during the exchange. 
Additionally, police found the body of the shooter following the firefight. It has not been released if the gunshot that killed the shooter was self-inflicted or from police fire.
Chicago's mayor, Rahm Emanuel said in an interview while holding back tears, "This just tears at the soul of our city. It is the face and a consequence of evil."
The identities of the other victims and the gunman have not been immediately released, but victims can be seen exiting the hospital with their hands up following the incident.
This marks the 314 mass shooting to happen in America in 2018.
Photo courtesy: Getty Images/Joshua Lott/Stringer
---
---