Amanda Casanova
| ChristianHeadlines.com Contributor
| Monday, August 26, 2019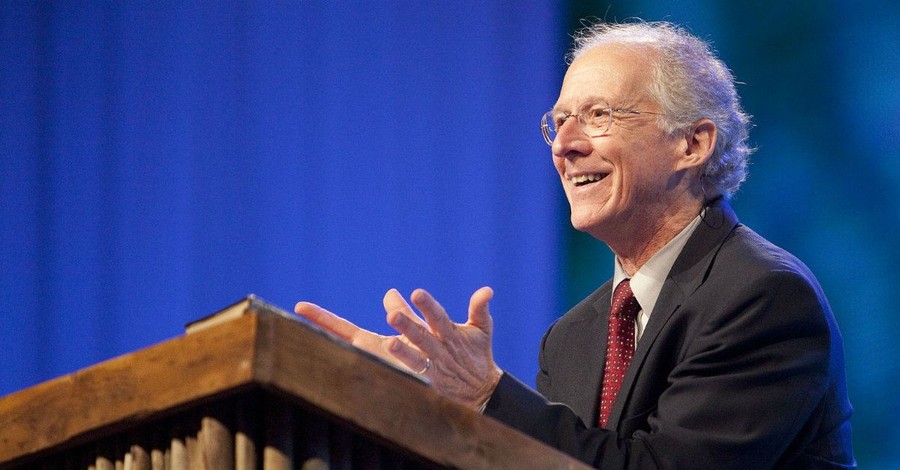 In response to the news of former pastor Joshua Harris saying he is no longer a Christian, John Piper says Christians could "commit apostasy this afternoon and go to hell" if it were not for the grace of God.
Piper, theologian and founder of desiringGod.org, was speaking in an "Ask Pastor John" session at the Sing! Conference in Nashville, Tenn.
The interviewer did not specifically mention Harris, but asked Piper, "What would you say to those of us who have a healthy distrust of our own hearts; who look at this man who has now walked away from the Gospel and we say, 'Could this happen to me too? Could I one day walk away from the Gospel, walk away from my spouse, walk away from Christ?"
Piper answered: ""The short answer is yes, and the interesting thing about that answer is that for a lot of people, it seems to call into question the doctrine of eternal security, which I believe," Piper began. "It shouldn't call into question the doctrine of eternal security to say, 'yes, I could commit apostasy this afternoon and go to hell.' I wonder if that's a jarring juxtaposition for you.
"Nothing you do originates the decisive act or impulse that saves you," he continued. "Nothing you feel, nothing you think, nothing you will, nothing you do, originates the act of the soul or the act of the body that causes God to elect you, predestine you, call you, keep you, or glorify you. All of it is a free gift. So, nobody should have the mindset, 'I can keep this from happening.' I can't. No, you can't, God can."
Piper said Christians have to understand that they need "God-stability" and not "self-stability."
"It requires some Bible knowledge and some prayer and deep soul work," he said.
"You are secure in Christ, but your security is totally in the hands of God," he added. "If God is faithful to you, you will make it. If you don't make it, He didn't cause you to make it. So, that's foundational to what I believe and think.
"God keeps John Piper, and if God takes His hand off me this afternoon, I will commit apostasy. It depends on Him, not on me."
Harris, author of the bestselling book I Kissed Dating Goodbye, announced in July on Instagram that he and his wife were separating. Later in July, he posted on Instagram that he was "not a Christian."
Photo Courtesy: Wikimedia Commons
---
---