Michael Foust
| ChristianHeadlines.com Contributor
| Thursday, June 10, 2021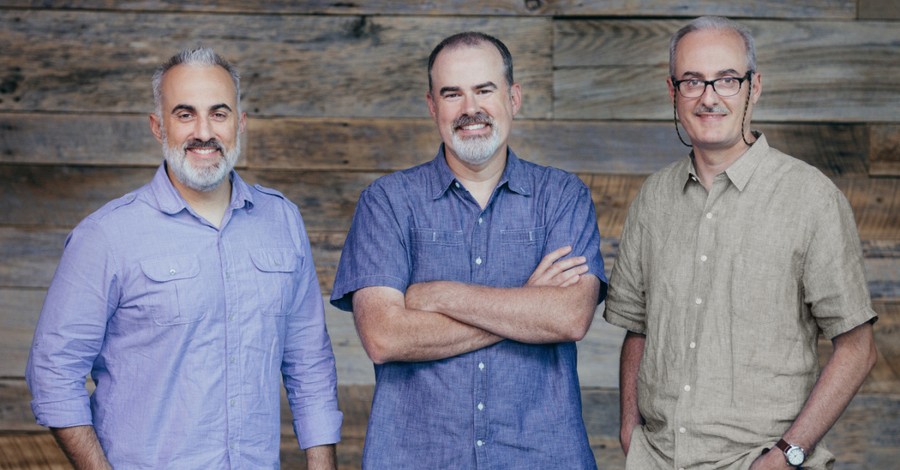 ---
The veteran moviemaking tandem of Alex and Stephen Kendrick will release two films this fall, and both projects will spotlight a subject at the heart of Scripture: fatherhood.
The first movie, the documentary Show Me the Father, will release in theaters on Sept. 10 and follow the inspirational stories of multiple earthly fathers interwoven with truths about the fatherhood of God. It is the Kendricks' first documentary.
The second movie, Courageous Legacy, will release in theaters on Oct. 15, ten years after the 2011 film Courageous hit theaters. Courageous Legacy is a re-mastered version of the first film and includes new scenes, new shots and a new ending that reveals what happened to the main characters in the film.
Both were produced last year amidst the pandemic.
Alex Kendrick told Christian Headlines he hopes Courageous Legacy impacts a new generation of men who were not fathers in 2011 when Courageous was released. That faith-based classic opened in the Top 5 at the box office and stayed in the Top 10 for three weekends. It follows the story of four police officers who are battling problems at home.
"It's been on our heart to encourage fathers of how to lead their families spiritually, and how to fight for the hearts of their children and their lives," he said. "And so we thought: How appropriate on its 10-year anniversary, to freshen the movie up and hopefully challenge a new generation of fathers – as well as anyone who wants to see the new version. Hopefully, it will encourage [fathers]."
The new ending was shot last year under COVID protocols with multiple actors from the original, including Kevin Downes, Ben Davies and Robert Amaya. Kendrick also was a lead actor in the original.
"We shot new footage … and we've added some twists to the story of what happens 10 years later," Kendrick said.
"We have never seen a film, where you literally see the actors age 10 years" without makeup or prosthetics, he said.
Lifeway is updating The Resolution for Men, a book co-written by the Kendricks that can be used as a Bible study guide to accompany the movie, Alex Kendrick said.
Show Me the Father, which releases one month prior to Courageous Legacy, will recount "amazing fatherhood stories" while discussing the fatherhood of God, Stephen Kendrick said. He called it a "dream project" for him and his brother. It includes interviews with Focus on the Family's Jim Daly, former NFL coach and player Sherman Smith, and pastor Tony Evans.
Fatherhood, Stephen Kendrick said, is a "core fundamental issue" for not only the church but also for society.
"Everybody has a unique father story, whether it's a painful one or an inspirational one. It's always very deep to their hearts and touches them at their core," Stephen Kendrick said. "... But all of that in Scripture ties back to [the truth] that God is a perfect father that we've all needed and wanted to have in this life. And He still wants to be that to us on a daily basis."
Show Me the Father, he added, "has been produced over the last year and a half, just slowly and quietly and prayerfully, behind the scenes."
"We started sending out rough cuts to some of our friends, and even the people at Sony. And the responses were pretty incredible," Stephen Kendrick added. "People were stunned at the end of it, because we're just pointing to God's awesome Father heart. There are mature believers that are saying, 'I have never seen God from this perspective before.'"
Visit ShowMetheFatherMovie.com or CourageoustheMovie.com.
Photo courtesy: ©Affirm Films
---
Michael Foust has covered the intersection of faith and news for 20 years. His stories have appeared in Baptist Press, Christianity Today, The Christian Post, the Leaf-Chronicle, the Toronto Star and the Knoxville News-Sentinel.