Kayla Koslosky
| ChristianHeadlines.com Editor
| Thursday, February 28, 2019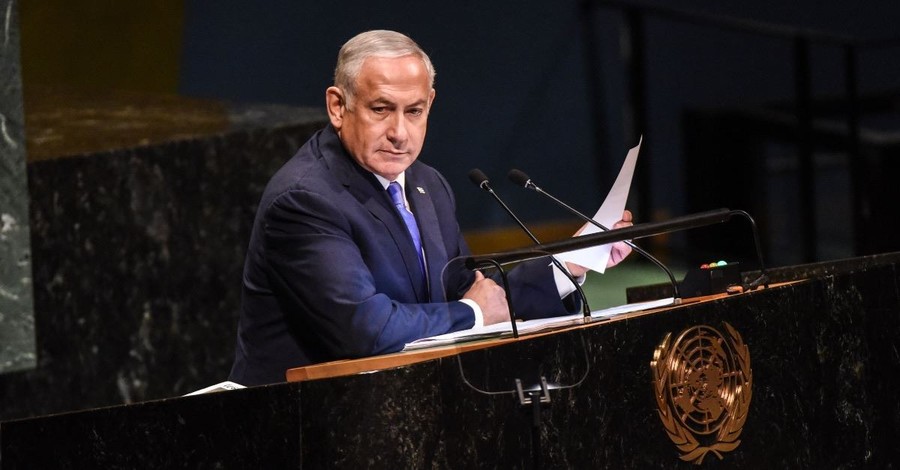 Israel's Prime Minister Benjamin Netanyahu will be indicted for bribery and breach of trust.
According to CBN News, Israel's attorney general Avichai Mandleblit announced that after two years of investigations, his office would be indicting Netanyahu based on findings of corruption.
Leading up to the announcement, Netanyahu – who has received President Donald Trump's outspoken support – was being investigated in three different cases, one of which claims that he fired Israel's communications ministry director so that top Israeli news site, Walla! News would report in favor of him.
According to NBC News, Israeli police recommended Netanyahu face charges of bribery, fraud and breach of trust.
With that in mind, Mandleblit announced Thursday morning that the Prime Minister will face three counts of breach of trust and one count of bribery.
Ministry of Justice spokesman Adi Livni noted in a statement, however, that the charges are not yet final. Before the charges can be finalized, the spokesperson noted that prosecutors will have to complete a pre-indictment hearing.
Livni said, "It should be noted that the decision regarding an indictment is not yet final since the Attorney General will offer to conduct a pre-indictment hearing before reaching any final decision, according to Israeli law."
During the hearing – which could take up to a year – Netanyahu will have the opportunity to defend himself.
Nonetheless, the indictment is expected to affect the Prime Minister's future career in politics. 
Netanyahu's Likud party requested the announcement of the indictment decision be pushed until after the upcoming April 9 election, but the request was denied.
According to CBN News, polls are showing a very close race for Netanyahu, and many suspect that the accusations alone are enough to change the political tide in Israel.
Photo courtesy: Getty Images/Stephanie Keith/Stringer
---
---